Kosovo: Office closes after successful programme
The Department for International Development (DFID) has closed its Kosovo office marking the end of its bilateral aid programme in Europe.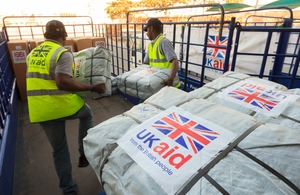 The decision recognises the growing economic and political stability in Kosovo which means it no longer requires DFID assistance.
DFID has operated a programme in Kosovo since 1999.  Initially, work was focused on large-scale humanitarian assistance and post war reconstruction following the conflict. It has since gone on to assist in laying the foundations of a democratic and free market society, helping to improve living standards for Kosovo's 1.7 million people.
Justine Greening, Secretary of State for International Development, said:
"Kosovo is a changing country and as it strives to achieve accession to the EU, now is the right time for us to move our relationship forward, building on our growing diplomatic and commercial ties.
"Our development relationship over the last 13 years has been positive and successful. Kosovo now not only has a growing economy but far better access to services including for the elderly and disabled people as well as health care." 
Examples of our work include:
The reconstruction of power, water and roads destroyed in the war.
Helping to establish the Constitutional Court which has been pivotal in ensuring Kosovo's peaceful transition considering more than 400 cases including the legality of three presidencies and MPs' immunity from prosecution.
Working with the government to improve its public financial management, including implementing strategic expenditure reviews and financial accountability assessments.
Published 6 December 2012