News story
Kids Company: information for employees and creditors
Kids Company has been wound up in the High Court and the Official Receiver has been appointed as liquidator.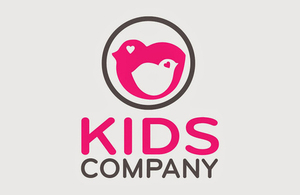 Information for employees
If you were employed by Kids Company and you have not already lodged a claim for redundancy and other entitlements with the Redundancy Payments Service please contact the RPS helpline on 0330 331 0020 . You can read more information about your rights.
If you were self-employed and provided services to Kids Company you are not entitled to a redundancy payment. You will be a creditor in the liquidation.
Information for creditors
If you have supplied goods or services to Kids Company for which you have not been paid you will be a creditor in the liquidation. To make a claim for the money you are owed email the Official Receiver providing your company details and the amount you are owed. Please put 'Kids Company – creditor' in the subject line of your email. If you do not have access to email you can telephone the Official Receiver on 020 7637 6552.
Insolvency enquiry line
For information about the insolvency process contact the Insolvency Enquiry Line during office hours. Open 9am to 5pm Monday to Friday except Wednesday 10am to 5pm. We can give you general information about: insolvency, what official receivers do and where you can go to get the information or advice you need.

We can't give you: legal or financial advice, information on specific insolvency cases, information or advice on matters directly relating to other government departments.
Published 20 August 2015