News story
Key achievements in Ending Gang and Youth Violence
Coalition Government publishes its Ending Gang and Youth Violence programme annual report for 2014/15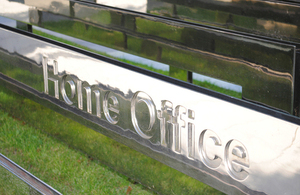 The report published today (12 March) provides an overview of the significant progress made since 2011 when the government set out its commitment and ambition to tackle gangs and youth violence.
It highlights particular achievements which include: a new emphasis on early intervention; supporting local areas to identify who their most violent and vulnerable young people are, so they are able to target their resources more effectively; and, for the first time, recognising and taking action to respond to the dangers to girls and young women from gangs, including the significant risk of sexual exploitation.
While there has been significant progress, the report also sets out the continuing challenges identified as a direct result of the Ending Gang and Youth Violence Frontline Team's engagement with local areas. In particular, these include serious and organised criminality by a hard core of violent gang members who exploit vulnerable young people and adults in order to move and sell drugs across the country (known as 'county lines').
Home Secretary Theresa May said:
Our Ending Gang and Youth Violence programme, working in a targeted way with local areas, is the first ever truly cross-government approach to tackling this issue.

Today's annual report sets out some key achievements in the past year, and I want to thank all those in local communities and non government organisations who have supported our work and helped us to understand the challenges better. It is because of their commitment and willingness to work hard to make a difference that we will ensure that vulnerable young people are given a brighter future.

Gang and youth violence is not an issue that any one agency or government department can tackle alone. It requires the police, teachers, social workers, housing officers, youth workers, employment advisers and many others working together, sharing information, safeguarding vulnerable young people and targeting the most violent.
Published 12 March 2015