Justice Secretary thanks Victims' Commissioner for her valuable work
Justice Secretary, Kenneth Clarke, thanks Louise Casey for her valuable work as she announces her resignation as Commissioner for Victims & Witnesses.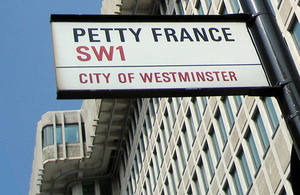 The Justice Secretary is very grateful to Louise Casey for her work as the Victims' Commissioner during the last year. Following her resignation, Ministers are urgently considering the future of the role, and to inform his decision, the Justice Secretary has asked Ms Casey for her views on the best way of ensuring that the voice of victims is heard by policy makers across the criminal justice system.
Justice Secretary's response to the Victims' Commissioner's resignation letter
Published 12 October 2011