Junior Soldiers complete Phase 1 training
Over 300 Junior Soldiers, aged seventeen and eighteen, marched onto the parade square at the Army Foundation College Harrogate in front of thousands of friends and family members recently after completing their Phase 1 training.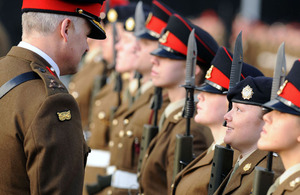 The 'passing out' at Harrogate is the largest parade in the British Army after Trooping the Colour and Europe's largest military graduation.
The most recent parade, just before Christmas last year, was led off the square by the College's best recruit of the 328 Junior Soldiers, Junior Regimental Sergeant Major Sam Rothery, aged 17, from Borehamwood, Hertfordshire, who gave the final words of command and escorted the Reviewing Officer.
Another of the teenagers on parade, Junior Soldier Josh Reilly, 17, from Wigan, said:
It felt like we had been working towards this day for such a long time. My whole family were so proud of me when they came to see me on parade. The physical challenges on the course have been really tough, but I'm now looking forward to my specialist training in Bovington.
Lieutenant General Richard Barrons, Deputy Chief of the Defence Staff (Military Strategy and Operations) inspected the Junior Soldiers and was joined by the College's Commanding Officer, Lieutenant Colonel Khashi Sharifi, and other members of staff from the College's Alamein and Burma Companies.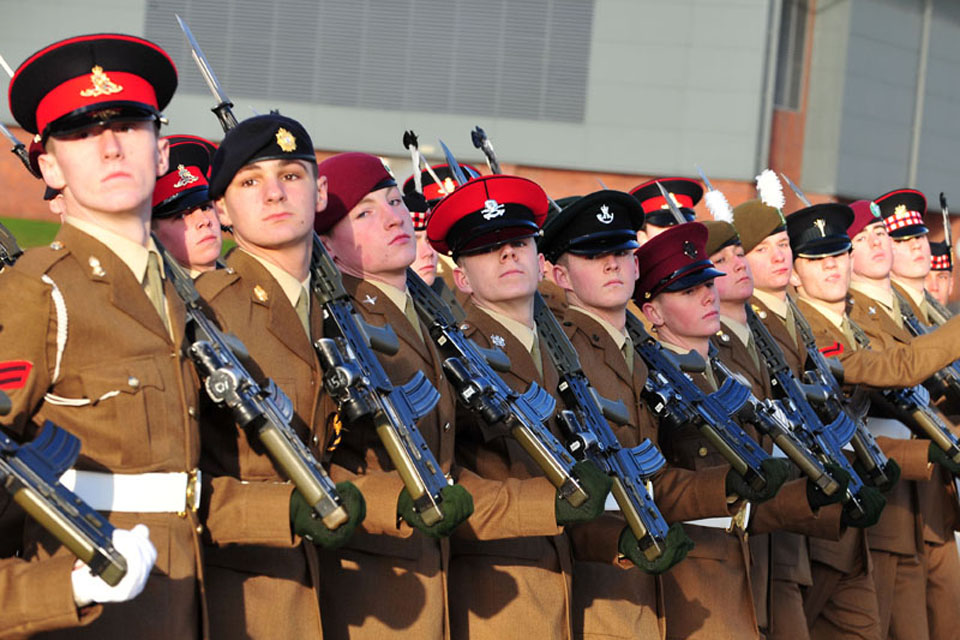 The Junior Soldiers, who had completed a 42-week course combining military skills and vocational qualifications, will now receive specialist Phase 2 training in their chosen Army trade.
Lieutenant Colonel Sharifi said:
The graduation parade is the culmination of 12 months of hard work and dedication. These young men and women can be rightly proud of their achievements at the College.
We have been delighted to be able to share this special day with their families and friends whose support has been invaluable during this challenging, demanding and, at times, emotional year.
Our Junior Soldiers can look forward to their specialist training before embarking on the busy, rewarding careers that lie ahead of them.
Officer Commanding Alamein Company, Major Kevin Hibbert, said:
This has been an incredibly proud day for the 175 Junior Soldiers of Alamein Company who graduated from the College after a demanding year's training. They have been fully tested both physically and mentally and are now ready to move on to their specialist training with the best wishes of their Permanent Staff and all at the College.
Officer Commanding Burma Company, Major Keith Everson, said:
The graduation parade was a celebration of the Junior Soldiers' remarkable achievements over the last year and gave their families and friends the opportunity to share in their success.
The Army Foundation College is located at Uniacke Barracks on Penny Pot Lane, Harrogate. The College trains more than 1,300 Junior Soldiers each year over a 42-week course, providing the 16 and 17-year-olds with military training and vocational education ahead of a career in the British Army.
The teenage troops leave Harrogate after a year with an Apprenticeship for IT Users, which includes a Level 2 Diploma. In addition, soldiers with no previous qualifications can work towards a GCSE-equivalent in English and maths. Since 2000, the College has awarded over 10,000 apprenticeships and pass rates are above the national average.
Published 19 January 2012