Joint statement on human rights in Malawi
In a joint statement today, Henry Bellingham MP, Parliamentary Under-Secretary of State at the Foreign and Commonwealth Office Stephen…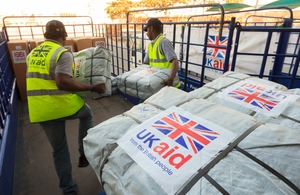 Henry Bellingham MP, Parliamentary Under-Secretary of State at the Foreign and Commonwealth Office
Stephen O'Brien MP, Parliamentary Under-Secretary of State at the Department for International Development, and
Lynne Featherstone MP, Minister for Equality at the Home Office
said:
"We are deeply dismayed by the conviction for buggery and indecent practices of Mr Tiwonge Chimbalanga and Mr Steven Monjeza. We are also very concerned by the allegations of their mistreatment in police custody.
Malawi has made significant progress on human rights in recent years. The Government has signed up to international human rights treaties and Malawi's constitution protects the rights of all its citizens. Infringement of these rights is intolerable. The conviction and sentencing to the maximum 14 years' imprisonment of Mr Chimbalanga and Mr Monjeza, runs counter to a positive trend.
Britain has a close and strong partnership with Malawi and it is in this spirit that we raise our concerns. The UK believes that human rights apply to everyone regardless of their sexual orientation or gender identity.
The UK urges the Government of Malawi to review its laws to ensure the defence of human rights for all, without discrimination on any grounds. The UK, along with our international partners, will continue to press the Government of Malawi on this issue."
Published 20 May 2010