John Hayes opens £1bn Pembroke Power Station
Minister of State for Energy, John Hayes, today officially opened a new state-of-the-art combined cycle gas turbine (CCGT) power station in…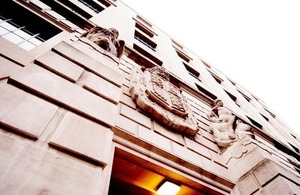 Minister of State for Energy, John Hayes, today officially opened a new state-of-the-art combined cycle gas turbine (CCGT) power station in Pembroke.
The new station is one of Europe's largest, capable of generating up to 2,000MW of electricity - enough to provide energy to over 3.5 million households. It is also one of Europe's most efficient plants of its kind, producing less than half the CO2 emissions of a similar sized coal-fired power station.
Speaking at the official opening, Minister of State for Energy, John Hayes MP, said: "The opening of Pembroke Power Station is great news for our energy security. 
"Every new power station built is a real strategic asset for our economy. This billion-pound investment will play a vital role in our energy mix, providing a flexible, reliable energy supply for homes and businesses across the country."
Parliamentary Under Secretary of State for Wales, Stephen Crabb said: "Apart from the long-term jobs this state-of-the-art facility will create, it will also play a significant role in promoting the wider economic development of the  local community - and Wales as a whole - for generations to come.
"With the ever-increasing demand for energy production, the UK needs new sources of power generation. I have no doubt that this facility will play a vital role in maintaining the UK's energy supplies for the future and make its own contribution to creating economic prosperity for Wales."
The station represents a £1 billion investment in the region, and has created around 100 long term, permanent jobs in addition to several hundred temporary construction jobs over the past three years.
Further information
---
Video: NPower video to accompany the opening of Pembroke Power Station featuring Secretary of State Edward Davey
Published 19 September 2012