News story
John Davies reappointed to Board of S4C
Secretary of State for Culture, Media and Sport has reappointed John Davies for a second term as member of the S4C Authority.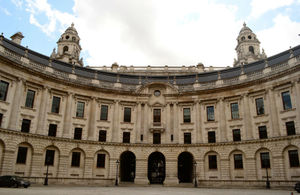 Biography
John Davies ARAgS, MRAC was Leader of Pembrokeshire County Council from 2004 until his retirement in 2012.
John has over the years been involved with the media in Wales having been a S4C presenter in the early years of the channel and is currently a regular contributor to current affairs programmes both on Television and Radio. From 2008 till May 2012 he was the Principal Leader of the Welsh Local Government Association. He was a member of Dyfed – Powys Police Authority and Chairman of its Finance Committee for 9 years.
In recognition of his efforts to Local Government in Wales he was anointed the title of ITV Wales Local Politician of the Year in December 2008. He is the Chairman of the Board of Directors of the Royal Welsh Agricultural Society. At the 2009 Royal Welsh Show he was awarded Associate of the Royal Agricultural Societies of the UK for his services to agriculture and rural Wales. For 9 years he was the farming and rural voice on the Electricity Consumer Council and subsequently became a member of Energywatch Wales.
His term will run from from 1 April 2014 to 31 March 2018.
Published 3 April 2014