Jocks and Afghan police in hot pursuit of Taliban
During the recent incident, the Afghan National Police (ANP) Commander on duty at Check Point Schoolhouse, around 30km east of Helmand&rsquo…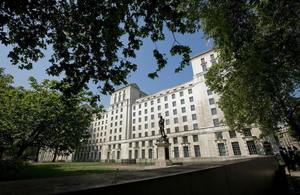 During the recent incident, the Afghan National Police (ANP) Commander on duty at Check Point Schoolhouse, around 30km east of Helmand's capital of Lashkar Gah, reported seeing a gathering of insurgents.
The insurgents were in a compound near Route 601, the main road that connects the city of Lashkar Gah to the rest of Afghanistan. The perception of security and freedom of movement is vital ground in the struggle against the violent Taliban insurgency. Any attacks against this key transit route would make locals fearful of using it and limit their ability to live normal lives and engage in commerce.
Major Nick Wight-Boycott, Officer Commanding Delta Company, 5th Battalion The Royal Regiment of Scotland, received the report and, realising the potential seriousness of the situation, mobilised his troops. The Jocks, as the proud Scottish soldiers of the Royal Regiment of Scotland are known, were despatched from Patrol Base Attal, on Route 601, to assist the ANP in the hope of cutting off the insurgents before they could attack.
The ANP sped off in their Ford Ranger trucks, followed by the Canterbury-based Scottish troops in their WMIK (Weapons Mounted Installation Kit) Land Rovers and Mastiff armoured vehicles. On arrival in the vicinity of the Taliban area, the Jocks of Delta Company found the ANP had already taken the initiative to strike at the Taliban gathering before they arrived.
A fierce firefight ensued, but the ANP clearly had the upper hand and, supported by the determined Brits, pushed a kilometre south of Route 601 in hot pursuit of the now fleeing Taliban fighters.
It was clear afterwards that the prompt action taken by the ANP had caught the insurgents off-guard and resulted in the success of the operation.
In their haste to leave the compounds they had been using, the Taliban fighters left behind a motorbike they had been using for 'dicking' - observing Afghan and British forces in the area in order to plan offensive activity. The ANP were able to capture the motorbike which will be logged as evidence and forensically examined to aid future operations against the insurgency.
Major Wight-Boycott said of the operation:
Delta Company are here to protect the people of Helmand and support the Afghan Police, reconnecting the ANP with their community and helping them fight a vicious insurgency.

In the morning we conducted local community engagement with the ANP; in the afternoon we were shoulder to shoulder with them in hot pursuit of the Taliban. Every day the ANP demonstrate they are growing in capability and confidence.
Published 20 December 2010