Jobs and economic growth top of Stephen Crabb's agenda
Stephen Crabb: "We need to press on with growing the Welsh economy and helping business to create jobs."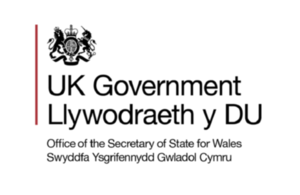 Secretary of State for Wales Stephen Crabb is in Cardiff today (14 May) with jobs and economic growth top of his agenda.
He will meet the First Minister to discuss taking forward the St David's Day Agreement. The historic agreement, announced in February, includes a commitment to fair funding, more powers for the Welsh Assembly and a reserved powers model of devolution.
Stephen Crabb will also use the meeting to establish how he and the First Minister can work together to attract investment to Wales and support businesses to create more jobs.
Later in the day Mr Crabb will meet the Director and Chair of CBI Wales. Mr Crabb will set out his vision for ensuring the economic recovery reaches all parts of Wales and will listen to what business needs from the UK Government. They will discuss opportunities for Welsh businesses and Mr Crabb will reassure the CBI that he will do anything he can to remove barriers to growth.
Stephen Crabb said:
I am getting straight back to work to ensure the recovery continues to spread to all parts of Wales.

Today's meeting is the perfect opportunity for the First Minister and I to put the election behind us, roll up our sleeves and get on with the job in hand .

Growing the economy, creating jobs, rewarding aspiration and helping those who need it - that is my vision. I will be using today's meetings to help realise it.
Published 14 May 2015