Joanna Wallace reappointed as Independent Case Examiner
The Department for Work and Pensions (DWP) has today announced the reappointment of Joanna Wallace as Independent Case Examiner.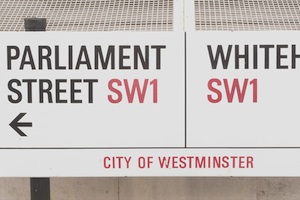 Joanna's new term began on 1 April 2016. Her contract has been extended for 3 years.
Robert Devereux, the Permanent Secretary, said today:
I am delighted that Joanna has been reappointed as the Independent Case Examiner. Over the last 3 years she has played a key role in supporting our drive to improve the services that we deliver for our customers. She will continue to bring a wealth of skills and experience to this role.
Joanna Wallace, Independent Case Examiner, said:
It has been a great privilege to be the Independent Case Examiner over the past 3 years, adjudicating the complaints received and feeding my findings back to the DWP. I look forward to continuing in this role for the next 3 years.
More information
The Independent Case Examiner (ICE) service has been available to customers of DWP since 2007. It's the independent complaints tier once complainants have exhausted any internal complaints processes for operational organisations of the:
Department for Work and Pensions
Financial Assistance Scheme
Pension Protection Fund
Independent Living Fund
Northern Ireland Social Security Agency
Child Maintenance Enforcement Division (Northern Ireland)
Published 6 April 2016