News story
Jo Swinson MP blogs for The Huffington Post UK about Shared Parental Leave
Couples who are having their 12 week scans around now will be among the first parents eligible to share parental leave.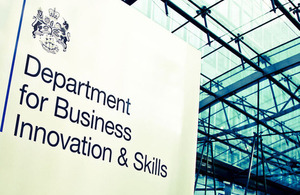 Minister for Employment Relations and Consumer Affairs, Jo Swinson, blogged on The Huffington Post to explain what the introduction of Shared Parental Leave will mean for these families.
"Every family is unique and the new Shared Parental Leave regulations recognise that by giving real flexibility and choice to parents.
"I believe that Shared Parental Leave will help create a cultural shift in the workplace, making it just as normal for fathers to take on childcare responsibilities as mothers."
Published 2 October 2014