Jeremy Hunt to appoint new chair of Arts Council England
The Department for Culture, Media and Sport is to launch a search for a new chair of Arts Council England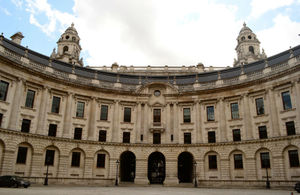 This follows a decision by Culture Secretary Jeremy Hunt not to reappoint the current chair, Dame Liz Forgan, when her term ends in January next year.
Mr Hunt today paid tribute to Liz Forgan's work in leading the Arts Council, and hailed her outstanding contribution to the arts.
Secretary of State for Culture, Olympics, Media and Sport Jeremy Hunt said:
"Dame Liz Forgan has been an outstanding Arts Council chair, who has made a huge contribution to the arts in this country.  I am very grateful to her for all her hard work, advice and support, and wish her every success in her future endeavours.
"The next chair of the Arts Council will have to steer the organisation and the sector through another challenging period, in particular in increasing the amount of private giving to the arts, and encouraging the sector to make the most of technological changes.  I am confident that we will find the right person for the job, and confident that our arts and culture will remain the envy of the world."
Dame Liz Forgan has chaired the Arts Council since 1 February 2009, when she was appointed for a four year period.  She will remain in the role until her tenure comes to an end on 31 January 2013.
The Department for Culture, Media and Sport expects to start the recruitment process for the new chair after Easter.
Notes to Editors
Under the Arts Council's Royal Charter, the organisation's chair is appointed by the Culture Secretary, under the rules set out by the Commissioner for Public Appointments in the Commissioner's Code of Practice (the OCPA Code).  The Code requires the appointment to be made on merit under a fair, open and transparent process.
The role of the chair is to give strategic leadership to Arts Council England, developing its policies and acting as an ambassador for the arts.  The current chair is provided with remuneration of £40,000 per annum for a time commitment of approximately 60 days per year.
Press Enquiries: 020 7211 2210
Out of hours telephone pager no: 07699 751153
Public Enquiries: 020 7211 6000
Published 23 March 2012