Jeremy Hunt announces action plan to boost philanthropy
An £80 million fund is at the heart of a new Government drive to boost private giving to arts organisations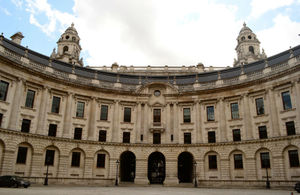 An £80 million fund is at the heart of a new Government drive to boost private giving to arts organisations and create a new generation of philanthropists, Culture Secretary Jeremy Hunt announced today.
DCMS and Arts Council England are to invest £80 million in a new series of 'match fund' schemes, to raise at least an equivalent amount from private donors for the culture sector.  This is part of a package of measures set out today to help create long-term financial sustainability and to encourage increased giving to culture.   
The package will catalyse and facilitate individual and corporate giving by removing barriers, creating incentives and highlighting and sharing what works.  It also includes:
a 'year of corporate giving' strengthening recognition for donors;
harnessing digital technologies; and
building fundraising skills across the sector.
Philanthropic tradition
Jeremy Hunt said:
"This country has a great tradition of philanthropy in the arts, and I pay tribute to all those who have donated to our artists and cultural institutions, whether to the tune of ten pounds or ten million pounds.  They are role models, whose support and generosity shows just what can be achieved.
"Public funding of the arts will always continue - we have set out Government funding for the life of this Parliament, and we have increased the amount of Lottery money going to the arts.  But we must help our arts organisations develop more mixed funding models, to help give them long term financial stability and certainty."
Further information
Published 23 December 2010