News story
Javelin missiles fired at Norfolk training range
Javelin anti-tank missiles have been launched at Stanford Training Area (STANTA) for the first time.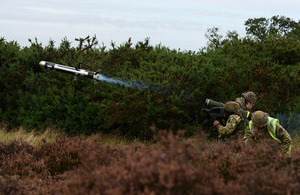 Paratroopers from Colchester-based 3rd Battalion The Parachute Regiment (3 PARA) fired 4 of the highly accurate and potent missiles, marking the culmination of a training course for the unit's anti-tank platoon.
3 PARA was the first unit to fire Javelin on operations, in 2006 in Afghanistan, and is now a key part of the Army's high readiness force for contingency operations.
STANTA provides a key location for troops preparing for Afghanistan. The end of combat operations in 2014 has seen that demand on STANTA fall, freeing up capacity for different training, such as Javelin firing.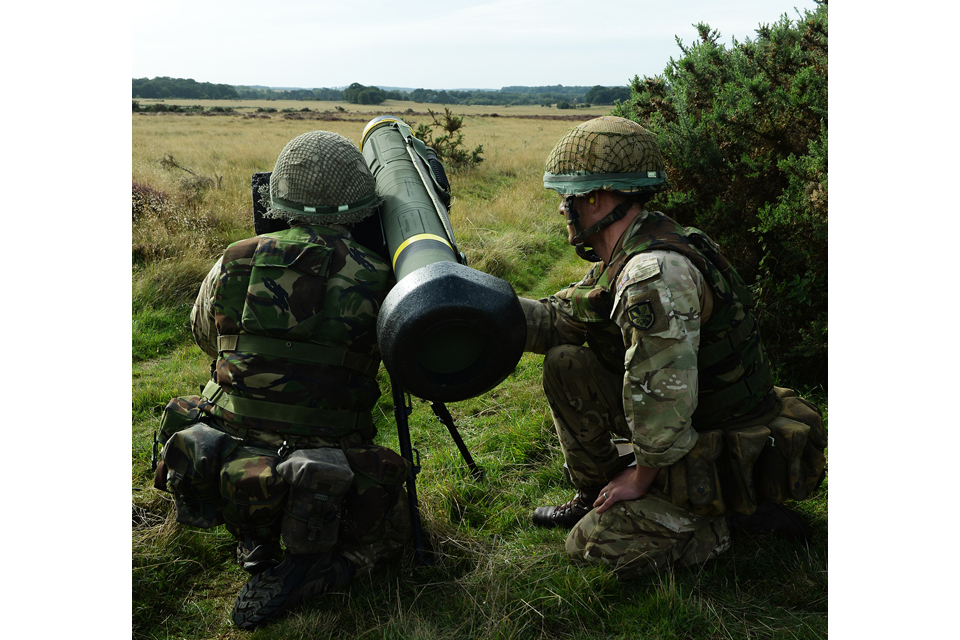 The missile is intended primarily to destroy tanks and light armoured vehicles, but also provides a potent, all-weather, day or night capability against fixed defences such as bunkers and buildings. It is designed to be both operated and carried by a 2-man crew.
Platoon commander Captain Ruari Hahndiek said:
For its range and purpose, Javelin is the most precise and powerful weapon available to the infantry soldier. It gives the commander on the battlefield a lot of confidence to know that this weapon is within their armoury and able to deal with armoured vehicles and bunkers with little risk of collateral damage.
Private Ashley Bowers said:
I've learnt a lot about Javelin in training but this is the first time I've seen it fired for real, let alone fired one myself. Firing it really helps you understand its capabilities and I'm massively impressed. With the rest of the platoon watching there's a lot of pressure to hit the target and the missile didn't let me down.
Stanford Training Area (STANTA)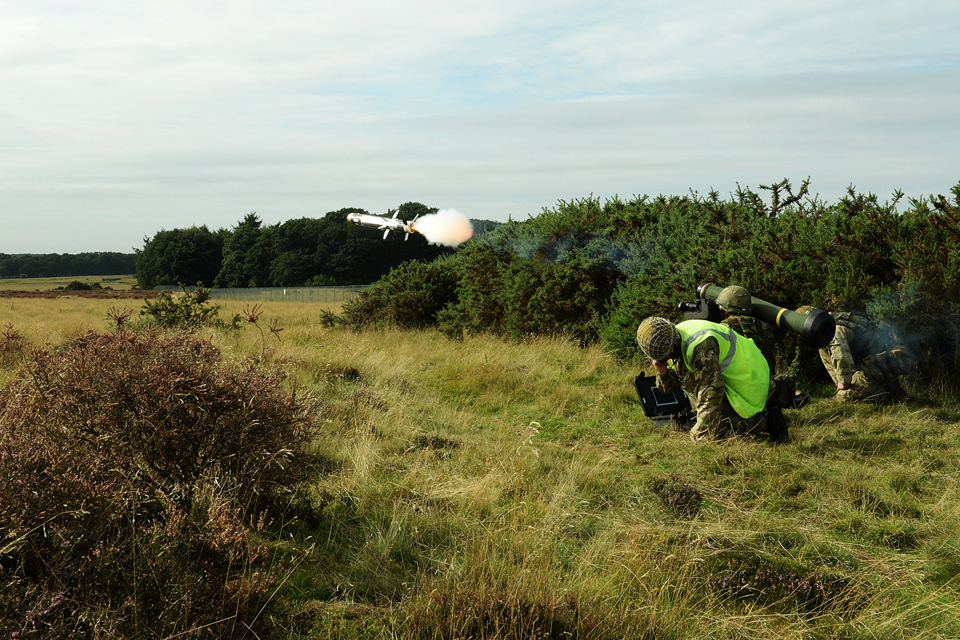 STANTA is maintained by the Defence Infrastructure Organisation (DIO), which is responsible for managing and maintaining MOD's land and properties. At 35 square miles the ranges cover 2% of Norfolk and are used 350 days every year by an average of 80,000 troops.
Lieutenant Colonel Tony Powell, Deputy Commander DIO Ops Training East, said:
DIO's priority is to support our Armed Forces as they prepare for operations. The size and nature of STANTA mean that it offers excellent training facilities, ideal conditions and the perfect setting for specialised exercises such as these.
3 PARA's core role is to alternate with 2nd Battalion The Parachute Regiment as the lead unit in the Air Assault Task Force (AATF), which is ready to deploy anywhere in the world to conduct the full range of military operations. 3 PARA is training to take on the AATF role from May 2014, with the unit's airborne infantry bolstered by artillery, engineers, medics and logisticians from 16 Air Assault Brigade.
Published 19 September 2013