World news story
Italy 3rd largest global investor in the UK for number of projects
In 2012/13 UK is confirmed as leading European destination for FDI and Italy's 3rd source of investment projects and 5th for job creation.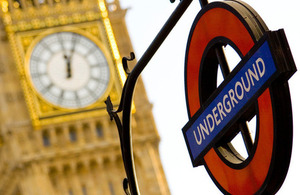 The UK's 2012/13 Inward Investment Annual Report, published on 24 July by UK Trade and Investment (UKTI) shows that, despite the challenging economic outlook, the UK continues to attract foreign direct investment (FDI) with a rise in the number of projects and jobs secured compared to 2011/12.
The report shows that in the last financial year:
the UK saw 1,559 investment projects secured – 11% more projects than the number recorded during the previous year
these projects are estimated to have brought with them 170,000 jobs – 51% higher than in the previous year - of these, nearly 60,000 were new jobs and 110,000 existing jobs were safeguarded
Within these figures Italy produced 93 projects creating 1,754 new jobs (a 5% increase compared to the previous year) and safeguarding 5,138.
UK attractions for Italian companies
There are numerous reasons why Italian companies keep choosing the UK for their international expansion:
a stable and predictable policy framework
regulations that encourages innovation and enterprise
open and fair markets and access to skilled people
The UK's R&D capabilities and the government's policies in support of innovation, such as, the R&D tax credits and the newly introduced patent box, are also catalysts for Italian high growth start-ups and R&D intensive companies.
An analysis of sector trend of Italian investment shows an increase in investment related to advanced sectors, such as advanced engineering, energy, health-tech and ICT with a cross-over of innovative technologies through different sectors.
Vic Annells, H. M. Consul General Milan and Director General for Trade and Investment in Italy, said:
More and more Italian companies see the UK as the ideal location to grow, succeed and access global opportunities. Italy's outstanding results are testimony of the country's resilience, entrepreneurship roots as well as of its uncontested industrial excellence. These results also reflect the hard work and passion of the UKTI Investment Team in Italy, led by Danielle Allen. UKTI is a dedicated group of people who can offer invaluable advice, knowledge and practical support thus making a real difference to the companies they help
Support from UKTI
Every year in January the British Consulate and the UKTI Investment Team in Italy celebrate the success of the Italian companies and entrepreneurs that have chosen the UK for their business growth. The UK-Italy Business Awards is the annual event held in partnership with Borsa Italiana where large companies alongside young dynamic start-ups helped by UKTI are awarded.
In 2012/2013 awarded companies included names such as Prysmiam Group, the largest domestic manufacturer of energy and telecommunications cables in the UK following the acquisition of Draka in 2011. In 2012 Prysmian was awarded the record contract (worth £800 million/unmatched transmission capacity for long-haul systems of 2200 MW) for construction of the underwater Western HVDC link between Scotland and England which will upgrade the UK's entire electricity transmission network.
Another company that made important investment in the UK in 2012 was SOL Group an Italian based multinational company engaged in the production, applied research and marketing of industrial, pure and medicinal gases. In 2012 the UK operations were awarded two major contracts (South East Coast and South Central) with the NHS and becomes the main supplier of home oxygen in the South-east of England with 12,000 patients. The contract with the NHS led to an investment of the Sol Group in 7 new storage facilities. At the end of 2012, SOL expanded its activities of gas supplier and started to deliver medical gases directly to NHS hospitals, through the creation of a new branch office of BTGases. Currently supplies 20,000 patients.
As Trade and Investment Minister Lord Green said:
Attracting foreign investment is an important element of the UK Government's economic and growth programme and UKTI will continue to work with companies to help create and sustain a globally attractive, highly competitive and truly international economy.
Contacts
UK Trade & Investment in Italy
Marketing and events enquiries, Department for International Trade Italy
British Consulate General
Via San Paolo, 7
20121 Milan

Italy
Published 30 July 2013