It only takes a minute for Christmas to go up in smoke
Shocking fire safety footage on YouTube shows just how quickly festive celebrations could go up in smoke this Christmas. As new statistics show…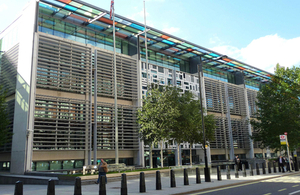 Shocking fire safety footage on YouTube shows just how quickly festive celebrations could go up in smoke this Christmas. As new statistics show that injuries and deaths from accidental fires peaked in December 2008, this footage hammers home the reality of increased fire risk over the festive season.
The one-minute video counts the seconds as a house fire sparked by faulty fairy lights takes hold, reminding people just how little time they have to escape should a fire break out.
Many people are unaware of the potential fire hazards and toxic threats that can lurk in fairy lights, candles and flammable Christmas decorations. Latest figures from the Fire Kills campaign show a rise in the number of accidental fire deaths and injuries over the festive period.
As a result Fire and Rescue Services across the country are urging people to take extra care as they get into the festive spirit this Christmas - dry Christmas trees, decorations and wrapped presents can all provide means for a fire to spread in the home.
The Government's Chief Fire and Rescue Adviser Sir Ken Knight said:
Everyone enjoys the festive cheer that a Christmas tree and decorations can bring to a home. But the sad fact is that all this can act as extra fuel for a potential house fire. Unsafe electrical decorations, overloaded plugs and unattended candles are all potential causes of fire.

Just two to three breaths of toxic smoke from a fire can render a person unconscious and you have less time to escape than you think. It only takes a minute for festive celebrations to go up in smoke, so I urge everyone to be fire safe this year and have a great Christmas.
Tina Hencher, a mother of four from Derby and her family were made homeless over Christmas 2008 after a house fire destroyed their home. Heavily pregnant at the time, she was woken by her smoke alarm at three in the morning to find the front room in flames.
The family lost all their belongings, including invaluable family photos, and the fire caused so much damage that it was impossible to tell whether it was caused by a power socket overloaded with Christmas lights or a tea light candle.
Mrs Hencher said:
There hasn't been a candle in our house since the fire and we didn't have Christmas lights last year, though now we're using battery-powered ones that were given the green light by the Fire and Rescue Service. I now take every day as a gift; if it wasn't for the smoke alarm we would have died. We've installed a second smoke alarm downstairs, both are now attached to the mains, and I check them every single day.
Fire Kills' top tips to stay safe from fire this Christmas
Ensure you have a working smoke alarm installed on all levels of your home. Test your smoke alarms weekly and never remove batteries to power presents!
Never leave cooking unattended and avoid cooking whilst drunk. The majority of fires start in the kitchen so this is a high risk area. Always turn off kitchen appliances when you have finished cooking.
Never leave candles unattended. Keep decorations, cards and wrapping paper away from candles, fires, lights and heaters.
Ensure you switch off fairy lights and unplug them before you go to bed, or leave the house. Check your Christmas tree lights conform to the British Standard (BS EN 60598).
Always use an RCD (residual current device) on outdoor electrical equipment (This safety device can save lives by instantly switching off the power if there is a fault and can be found in any DIY store).
Don't overload sockets - ensure only one plug per socket. Always turn off plugs when they are not in use, except those that are designed to be left on, like freezers.
Make sure cigarettes are extinguished properly and never smoke in bed. Put it out, right out.
Check on older relatives and neighbours this Christmas to ensure their safety at this time of year.
Ask the experts - Many fire and rescue services in England offer free home fire risk checks to identify potential fire risks and advise what to do to reduce or prevent them. This may even include the free installation of a smoke alarm - the ideal gift for keeping your family safe.
And finally, in the event of fire: get out, stay out and call 999.
Twitter
Keep up to date with the Department by following us on Twitter (external link).
Media enquiries
Visit our newsroom contacts page for media enquiry contact details.
Published 16 December 2010