Israeli settlements, November 2019: UK statement
The UK government has set out its position on the Israeli settlements situation.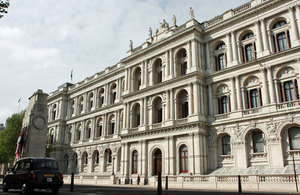 A Foreign & Commonwealth Office spokesperson said:
The position of the UK on settlements is clear. They are illegal under international law, present an obstacle to peace, and threaten the viability of a two-state solution. We urge Israel to halt its counterproductive settlement expansion.
Further information
Media enquiries
For journalists
Published 21 November 2019