News story
Is your bank giving you the best deal? Find out using new online comparison tool
Midata online current account comparison tool launched by Gocompare.com.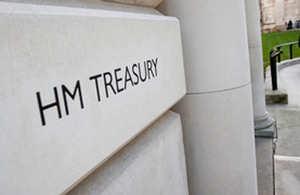 City Minister Andrea Leadsom today (26 March 2015) welcomed the launch of the first online comparison tool that will allow customers to find out if they could switch to a current account that might be better for them based on their personal banking history.
The comparison tool, which is being launched by Gocompare.com, will allow customers of the UK's six largest current account providers to upload a statement with up to 12 months of transactions and compare all available current accounts in the UK.
The tool will then suggest which of the available current accounts would be likely to be the best for them in the future by analysing their previous transactions and taking into account the fees, charges, interest rates and reward schemes linked to each available account.
If customers find that a different account is likely to give them a better deal, the Current Account Switch Service means they can quickly use that information and vote with their feet.
Making it easier for customers to compare accounts means banks will have to work much harder to provide the best possible services and products for their customers.
A key part of the government's long term economic plan is to boost competition and transparency in banking so that customers can get the best possible deal. Addressing the balance of power between banks and their customers is at the heart of this.
Economic Secretary to the Treasury Andrea Leadsom said:
In the past it has been far too hard for customers to work out if they are getting a decent deal from their current account.

But now, for the first time, customers will be able to see if there is a current account available on the market that could be better for them, based on their banking history.

This innovation will put much more control in the hands of customers and could transform the current account market. It will help customers understand how they are spending their money and whether they can get the best deal.

It's also very important that customers know their data is protected if they wish to take advantage of this new tool, which is why I'm pleased the banking industry has worked closely with the government and the Information Commissioner's Office to make sure safeguards are in place, particularly around anonymising an individual's banking data.
The government encouraged the major banks to make customers' personal transaction history available to them in a standardised and easy to use format. And today's announcement delivers on the commitment made by 6 account providers – HSBC, Lloyds, RBS, Barclays, Nationwide and Santander – to provide customers with their current account information, in a secure and portable way, before the end of March 2015. And more will follow – Tesco Bank intends to make midata available to its customers later this year.
The information will be provided in a standardised electronic format as a 'midata' file. Midata is a government-driven initiative designed to allow people to view, access and use data held about them by private companies.
To protect customers' personal information, the file won't contain the customer's name, address, sort code or full account number, and information within certain transactions will be blanked out.
Published 26 March 2015