Irish Guards visit Helmand school
During a patrol in the Upper Gereshk Valley this week, soldiers from the 1st Battalion Irish Guards visited a newly-built school to see the positive effects of their aggressive assaults on the Taliban.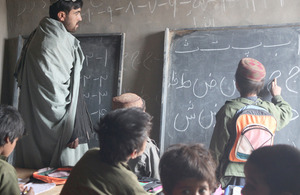 The battalion's No 4 Company, joined by members of a Danish-led Civil-Military Co-operation (CIMIC) team, which also works in the area, observed a class in progress at the school in the village of Rahim Kalay, where 25 youngsters aged between eight and ten were being taught mathematics and algebra.
Whilst the Irish Guards continue to provide security in the area in partnership with Danish troops and the Afghan National Army, the CIMIC team has been working to develop education opportunities for the young people of the area's communities.
Lieutenant Jonathan Boardman, 1st Battalion Irish Guards, explained:
Over the past few months, the security of the local community in Rahim Kalay has improved tenfold. The markedly-improved security climate is enabling our colleagues from the CIMIC team to make plans to further enhance the village's education programme. A larger school, which will accommodate more students, is already in the making.
The Taliban want to oppress the people, keep them subservient, and deny them the opportunities of government assistance. They intimidate parents to stop them sending their children to school. But the efforts of the Irish Guardsmen in this area are keeping the insurgents away. The increased security bubble set by our regular patrolling allows locals to be free of intimidation.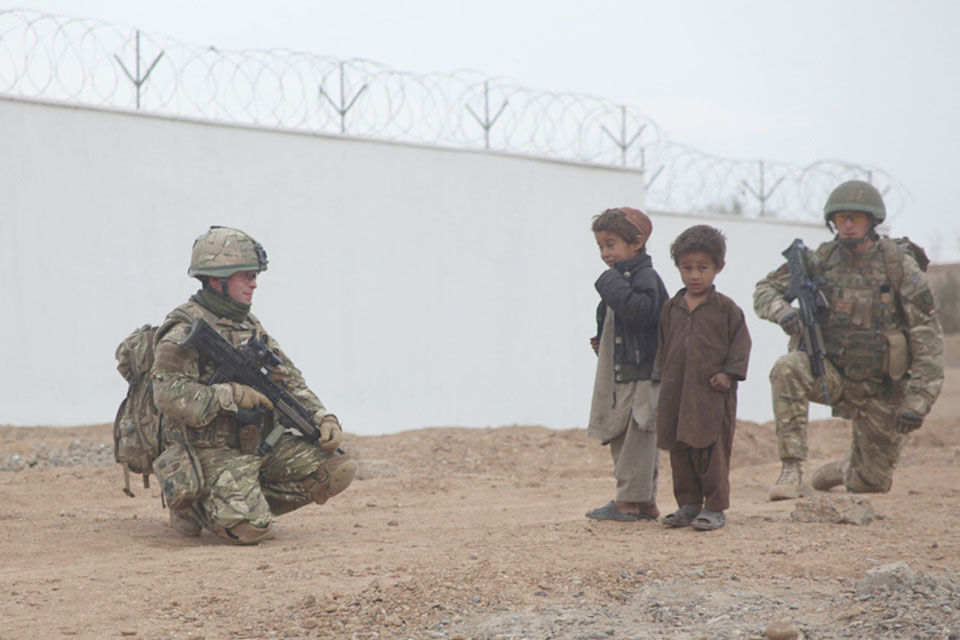 Lieutenant Commander Noe Isgaard of the CIMIC team said:
Because of the improvement in the security situation, children are now allowed to go to school. They are coming and greeting us every time we go on patrol. They come to say hello and talk with us.
Hopefully the new school in Rahim will open in two to three months. We hope to get some teachers from Gereshk to come and live in the village and teach the children. This will make room for new children and we'll also have classes for females.
Staff Sergeant Theis Olsen, also of the CIMIC team, added:
These small classrooms and school are the building blocks for a more prosperous Afghanistan. Education is the key to building up a country. It gives the kids here the opportunity to be something other than farmers.
For kids to know that there are things happening around the country, other than just in their own town, makes them understand that education is vital for their future.
Published 3 March 2011