Irish Guards continue to drive out insurgents
Soldiers of the 1st Battalion Irish Guards have further stamped their authority on an insurgent-occupied area of Helmand's Nahr-e Saraj district, after defying enemy fighters to launch a confident reconnaissance mission.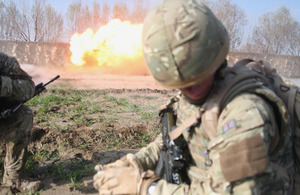 The Irish Guards proved the extent to which they have ground down the insurgency by marching into the former 'stronghold' with hardly any resistance as they checked out a possible site for a new patrol base in the town of Pasab.
Located within the area of responsibility of Forward Operating Base Kharn Nikah, which controls the key routes used by local people to get to Gereshk, Pasab has had no military patrol base of its own. As a result, it became one of the last relative safe havens for insurgents in the wider area.
Responding to calls from Pasab residents for British and Afghan forces based in the area to do more to tackle insurgent activity and safeguard their security, the Irish Guards drew up plans for a new patrol base and organised the reconnaissance mission as a first stage in the process.
The British soldiers entered the town prepared for a forceful response from insurgents desperate to protect their interests.
However, only one small burst of fire was seen throughout the entire morning. The troops had moved into position before the sun came up, preventing insurgent forces from getting into fighting positions.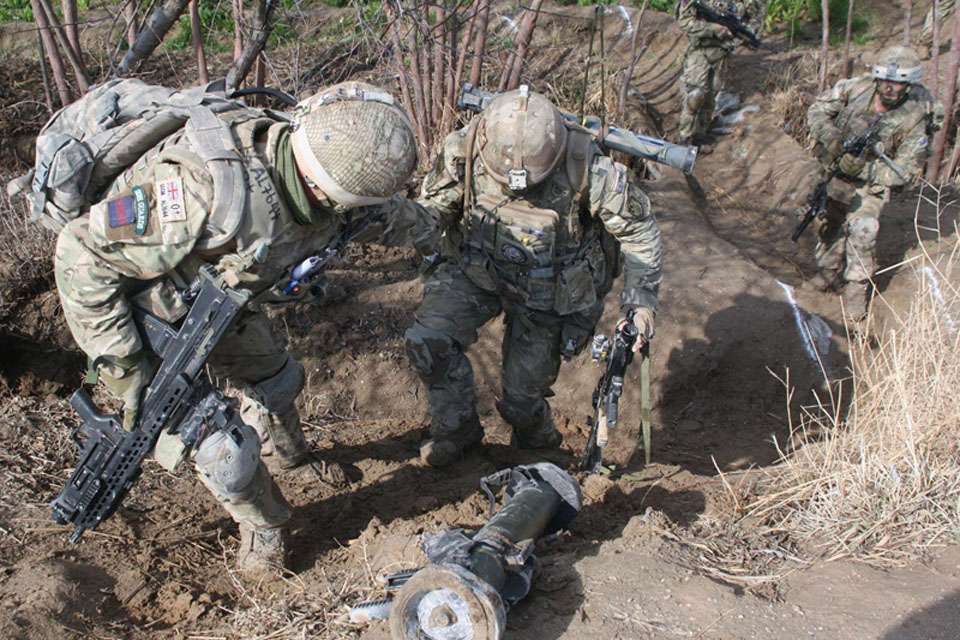 Major Alex Turner, Officer Commanding No 2 Company, 1st Battalion Irish Guards, said:
It's a win-win for us when we do this kind of operation because if the insurgent fights, we defeat him, and if he doesn't fight, he looks weak in the eyes of the local population.
The local residents have been asking for security in Pasab for about three years and we haven't been able to deliver it because resources have been tied up elsewhere. But we are now intending to put a patrol base there.
The small operation involved a few different elements performing various tasks. Vehicles were deployed to provide cover, while another element performed the site survey. Another group pushed into the 'Green Zone', the area of irrigated terrain where insurgent groups are strongest.
Controlling the area in and around Pasab gives the British forces an opportunity to limit insurgent activity and provides protection to the Afghan people in the area.
Intimidation and taxation by the insurgents takes its toll on local people who are forced to use the routes through this area to make their way to Gereshk.
Second Lieutenant Ralph Gore, a Platoon Commander with No 2 Company, 1st Battalion Irish Guards, said:
The reason why it's so important for us to move into this area is because these are the local civilians that are between us and the Taliban.
By putting a patrol base in we are establishing a presence and showing the population that we are here and that security, whether provided by us or by our colleagues from the Afghan forces, is here to stay.
In terms of immediate benefits, putting a patrol base in means the insurgents will not be able to tax local people as they cross the bridges or force them to take different routes.
Published 28 March 2011