World news story
Ireland v Scotland football travel advice
Travel advice for fans travelling to Ireland for the Ireland v Scotland football match on Saturday 13 June 2015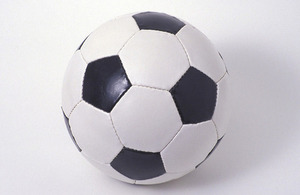 Date: 13 June 2015
Venue: Aviva Stadium, Lansdowne Road, Dublin 4
Kick off time: Local time 1700hrs
Currency: Euro
Passports, visas and insurance:
Check with your airline or ferry operator regarding passport/ID requirements well before you travel. See the FCO's travel advice for Ireland

If you are a British National you don't need a visa to travel to Ireland.

Bring your European Health Insurance Card (EHIC) with you. Please note this does not cover all medical treatment or repatriation, so we recommend you take out your own travel insurance before coming to Ireland. It is advisable to take out private health insurance before departure.

Keep your passport safe at all times and keep a copy of it in a different place. If you lose your passport while in Ireland you may need to get an Emergency Travel Document. However, it may not always be possible to issue one before your return journey. There will be a fee of approx €138.00 for this service.
Getting to the stadium:
You can travel from Dublin city centre to the Aviva stadium by taxi or public transport (bus or rail); Lansdowne Road train station is located directly beside the venue. Alternatively you can walk from the city centre in about 35 minutes.
At the match:
The stadium is called the Aviva Stadium. It is the national stadium for both rugby and football, situated just outside Dublin city centre. The stadium has a capacity of 50,000 and is expected to be full. Access to the match will be slow, so please arrive well in advance of kick-off.
Please co-operate fully with the Gardai (police); you may be searched on the way into the stadium and any dangerous or banned items will be removed.
Please bear in mind you will not be allowed to bring any alcohol into the stadium and it is a criminal offence in Ireland to drink alcohol on the streets. Away-team supporters may be kept behind for approximately 15 minutes after the match to allow the home fans to disperse.
In an emergency:
British nationals who need emergency assistance should call +353 (1) 205 3700 where they will be given details on how to proceed and how to contact a duty officer if needed.
The address of the British Embassy is: 29 Merrion Road, Ballsbridge, Dublin 4
Phone: +353 1 205 3700
The police, ambulance & fire services can be contacted on 999 or 112
Tips:
As in any other city beware of pickpockets and bag snatchers; only carry what you need and leave spare cash and valuables in hotel safety deposit boxes.
Ireland is normally a very safe place to visit and you will be given the warmest of welcomes from the local people. If you take all the relevant precautions and plan your stay, you will have a better chance of enjoying the match and having a safe and enjoyable trip.
Published 8 June 2015