IOC praises preparations for London 2012
Games remain on time and within budget.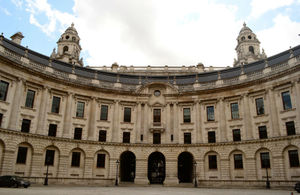 The International Olympic Committee (IOC) Co-ordination Commission have praised preparations for the 2012 Olympic and Paralympic Games following a three day visit to the city.
"I would like to praise LOCOG and the ODA for their excellent work," said Dennis Oswald, chair of the IOC inspectors who are carrying out checks on London 2012's preparations. "We are convinced that this will continue to lead to a successful Games in 2012."
The representatives from the IOC Co-ordination Commission visit London twice to review the plans for delivering the Games. The review covers a range of topics from commercial, communications and engagement, integrated operational planning, security, transport, culture and volunteers.
Velodrome
The IOC's visit included a trip to the Velodrome where the timber cycling track has just been completed. "Having recently seen the British Cycling team in training, I know what an exciting spectator event track cycling is," said Hugh Robertson, Minister for Sport and the Olympics.
"With what we hope to be the fastest cycling track in the world, the iconic London 2012 Velodrome promises to host a fantastic competition with many world record-breaking performances. The all-around seating design will help create a great atmosphere for spectators and athletes."
Further information
Published 24 December 2010