Investment report reveals UK strengths
A report by UK Trade & Investment shows that companies investing in the UK are staying, growing and succeeding.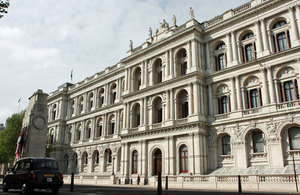 The UK is a great place to invest, grow and succeed. The UK Inward Investment Report for 2010/11 shows that the UK has attracted investment from a record 54 countries, with total foreign direct investment in the UK now worth £720 billion.
The UK remains Europe's top destination for foreign direct investment (FDI), attracting 28 projects and generating nearly 2000 jobs each week. In 2010/11 274 foreign companies located their headquarters in the UK. The United Kingdom continues to be home to more European headquarters than all other European countries.
This supports the UK's position as the destination of choice for businesses of every size. Ernst & Young's European Attractiveness Survey 2011 has once again named the UK as the most attractive destination for foreign direct investment with the most projects and the most associated jobs, both up on the previous year.
The World Bank declared the United Kingdom to be the best place in the EU and G8 to do business in 2011. The United Nations Conference on Trade and Development has highlighted the United Kingdom's long-term investment potential.
Commenting on the report, Prime Minister David Cameron said:
"I can assure investors that you have got a government that is absolutely on your side, we are cutting corporation tax, we are cutting red tape and our plan for growth puts at its heart the commitment to remove barriers to help companies invest and business to thrive."
Foreign Secretary William Hague said:
"We must ensure that the UK remains an attractive place to do business and that foreign investors are aware of what we have to offer.
"FCO and UKTI staff, at our embassies and high commissions overseas, actively champion the UK's strengths and I hope to see continued investment in the UK as a result."
The report also identifies key commercial opportunities in the UK for international companies, including major infrastructure projects, the London 2012 Olympics and exciting developments in technology, life sciences and energy.
Companies investing in the UK benefit from a globally renowned science and technology base, access to talent and a skilled labour force, in one of the most open economies in the world.
You can find out more about what makes the UK number one destination in Europe for business in the UK Inward Investment Report for 2010/11.
Published 11 July 2011