Investment in new Nuclear: Comment piece by John Hayes in the Telegraph
The entry of Hitachi into the UK's nuclear market is great news for our energy security and even greater news for our economy as a whole. Between…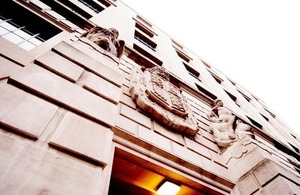 The entry of Hitachi into the UK's nuclear market is great news for our energy security and even greater news for our economy as a whole. Between four and six new reactors across sites in Wylfa in North Wales and Oldbury in Gloucestershire will be worth £20bn and support up to 12,000 construction jobs.
As the Prime Minister said yesterday "this is a decades-long, multi-billion pound vote of confidence in the UK". This is evidence that our nuclear resurgence is alive and well. The UK has the potential to be a springboard for new nuclear development around the world. And this presents massive opportunities for firms in the UK not just to supply the domestic market, but to export goods and services too.
I am a very strong advocate of nuclear power - in fact I would say I am the most pro-nuclear Energy Minister that this country has seen for decades. Since the withdrawal of E.ON and RWE from the Horizon venture, Ministers and officials across Government have worked tirelessly to persuade international investors that new nuclear is an exciting prospect and Britain is very much open for business. The news that Hitachi is entering the UK market is highly encouraging, particularly given their commitment to source around 60% of the value of their first plant from within these shores. And that's backed up by Memoranda of Understanding with Rolls Royce and Babcock International. It also reignites competition in new nuclear in the UK - kicking any suggestion that there is only one show in town firmly into touch.
It is precisely because we want to get the benefits from nuclear investment that Government is forming with industry the Nuclear Industry Council. This council will take a strategic lead in driving the deployment of new nuclear and making sure the UK supply chain is equipped to maximise the economic benefits at home and abroad. I will be actively involved, alongside Ed Davey, Business Minister Michael Fallon, and Lord Hutton, Chair of the Nuclear Industry Association.
As we approach publication of the Government's landmark Energy Bill, this major injection of capital into our power sector is a clear sign that there is appetite for investment. I am in no doubt that with our reforms and commitment to new nuclear, Hitachi's investment will be the first of many.
Published 30 October 2012