News story
Investigation Support Manager - Southampton
The Marine Accident Investigation Branch has a vacancy for an Investigation Support Manager.
This news article was withdrawn on
Application closing date was 31 August 2016.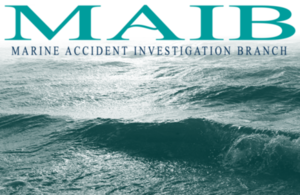 Your responsibilities will include:
Receiving and processing accident reports accurately and quickly so that they may be assessed by the Principal Inspector of Marine Accidents.

Acting on the decisions made by the Principal Inspector and their team, including arranging travel and accommodation and other logistical support as required.

Database entry and interrogation. The MAIB receives reports of around 1500 accidents each year and the postholder will be responsible for ensuring that the details are recorded accurately. There will also be a requirement to carry out some data analysis to identify trends in accident occurrence in support of an investigation.

Dealing with cases where it has been decided that sufficient information has been received from the reporter of the accident. Details need to be correctly interpreted and input directly to the European database.

Staff management and development: the postholder will manage one Investigation Support Officer, themselves supporting a team of inspectors, and will help enhance the range and quality of services provided.
For further information about this position and how to apply see Civil Service Jobs, DFT/496/16/DFTc Investigation Support Manager.
Closing date: 31 August 2016.
Published 12 August 2016