News story
Investigation launched into finances at Great Western Hospitals
Financial problems at an NHS foundation trust in Wiltshire have sparked an investigation by Monitor.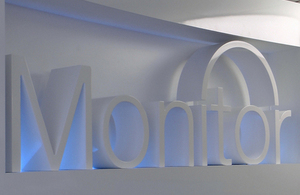 Great Western Hospitals NHS Foundation Trust, which is based in Swindon, is losing money and it predicts that its finances will get worse over the coming year.
Part of the problem is that the hospital's costs are increasing because of more patients requiring emergency treatment. The trust has put plans in place to improve its finances, but Monitor would like to understand whether more should be done to tackle the problem in the long term.
Laura Mills, Deputy Regional Director at Monitor, said:
Great Western is facing a difficult financial situation, and we need to find out why.

We are investigating to find out how we can help the trust to fix these problems, and whether we need to take further action on behalf of patients.
No decision has yet been made by Monitor on whether further action will be needed. Monitor will announce the outcome of the investigation once it is completed.
Published 23 October 2014