Press release
Investigation launched at Liverpool Women's NHS Foundation Trust
Monitor has opened an investigation into Liverpool Women's NHS Foundation Trust after a deterioration in its finances.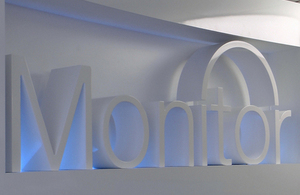 The trust has already taken steps to address its financial challenges but health sector regulator has stepped in to determine what additional support it can offer the trust as it seeks to reduce its predicted financial deficit and ensure its long term sustainability.
The trust, which is a small specialist hospital delivering maternity, gynaecology and neonatal care services within Merseyside, has predicted a deficit of over £7 million for the current financial year.
Paul Chandler, Regional Director at Monitor, said:
Patients rely on the specialist services provided by Liverpool Women's hospital; that is why we want to find out quickly what support it needs to help ensure its financial sustainability so it can continue to deliver quality care to patients in Merseyside.

We are aware the trust has already taken considerable action to address these challenges. We have launched this investigation to better understand why its finances have been deteriorating and help it to find ways to return to a healthier financial position.
Monitor will announce the outcome of its investigation in due course.
Published 27 November 2015