Internship scheme for arts graduates celebrates success
Recipients get new roles as pilot phase draws to a close.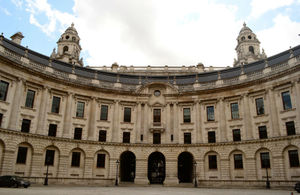 Ninety per cent of the arts graduates on a scheme giving them paid placements have secured jobs in the cultural and creative industries.
The DCMS Jerwood Creative Bursaries Scheme was launched in 2010 to kick start the careers of talented new graduates who could not afford to take unpaid internships - a common entry point to jobs in the arts.
At a reception celebrating the scheme's success as the pilot phase draws to a close, it was revealed 38 out of the 42 recipients have already found new positions, with many being offered permanent roles with the organisations that had hosted them for the bursary scheme.
"Many of the participants had experienced real challenges since graduating and were facing having to give up their dream of a career in the arts out of financial necessity," scheme director Kate Danielson said.
"This Scheme came along at just the right time to support their entry into the industry. Talented young people are the life blood of our sector and unless we ensure that our leaders of the future come from as wide a range of backgrounds as possible and are supported from an early stage, we will be weakening the sector at its roots."
Bursary recipient Shakera Ahad (pictured), who now has a job as an Assistant Producer at Unlimited Theatre in Leeds, said: "The Creative Bursaries Scheme raises aspiration levels of talented and able graduates who, in this competitive industry, are otherwise unlikely to receive such investment in their personal and professional development."
New work placements were created with a cross-section of the best cultural institutions across England, from Tate St Ives in Cornwall to the Royal Liverpool Philharmonic and from The Sage Gateshead to Brighton Dome and Festival. Each placement was a new role designed by the host organisation, a quarter of which have now become embedded as permanent roles.
Further information
Published 11 April 2012