World news story
Internship at the British Embassy Dushanbe
The British Embassy Dushanbe is looking for motivated and ambitious students to undertake an Internship at the Embassy.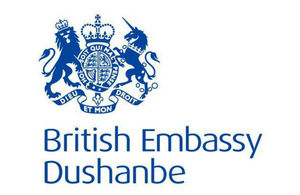 This position is open to Tajik and British students who are currently studying degree topics related to Central Asia at an undergraduate or postgraduate level. Degrees in Russian and/or Tajik languages also qualify. The internships will last for two to four weeks in July and August.
Applicants from the UK must be able to secure the cost of airfare from the UK to Dushanbe from their Universities. The Embassy will provide accommodation and a subsistence allowance.
There will be scope for successful applicants to involve themselves in many aspects of the Embassy's work, including:
organising and attending meetings with the Embassy's local contacts
undertaking a small research project in an area of specific interest
potential job-shadowing of Her Majesty's Ambassador throughout the internship
All applicants must meet the following core requirements:
able to communicate fluently, both orally and in writing, in English
IT literate
willing to undergo the necessary security checks which are required to work at the Embassy
Interested applicants should submit their CV along with a statement of motivation outlining why they are interested in the internship, what they hope to bring to the position, and how they hope to benefit from the experience.
Enquiries may be sent to Bahodur Sheraliev, Communications Manager: Bahodur.Sheraliev@fco.gov.uk
Applications should be submitted to Dushanbe.HR@fco.gov.uk no later than 4pm on Friday 14 June 2013.
Please note that, in the event of significant interest, an additional telephone interview or other form of follow-up may be required.
Published 29 May 2013