News story
Internet safety campaign launches
Internet Matters aims to help parents keep their children safe online.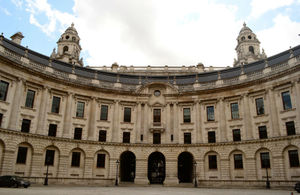 Communications Minister Ed Vaizey has welcomed the launch of Internet Matters, a joint internet safety campaign by the 4 main Internet Service Providers.
The campaign by BT, Sky, TalkTalk and Virgin aims to help parents keep their children safe online by providing them with simple, easy and practical advice.
Ed Vaizey said:
The government takes the issue of child safety online extremely seriously and is delighted to see the ISPs fulfil their commitment to the Prime Minister and come together to help parents with information on how to keep their children safe online and how to talk to them about using the internet safely.

The Internet Matters campaign is the latest in a series of measures to help parents in this area, including action on family friendly filters that allow parents to prevent their children from accessing potentially harmful content, more filters on public wifi in areas where children are likely to be and the introduction of online safety to the new national curriculum.

This excellent campaign can make a real difference and help the UK to lead the way on this issue.
Published 13 May 2014