World news story
International Open Data Day celebrated in Bucharest
British Embassy Bucharest joins diplomatic missions, NGOs and the Romanian government to mark the International Open Data Day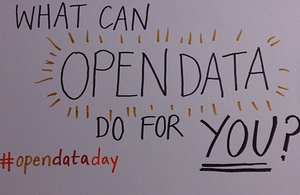 The British Embassy in Bucharest joined the US and the Netherlands diplomatic missions, Romanian Government and Fundatia pentru o Societate Deschisa NGO to celebrate the International Open Data Day on February 21. Ahead of a conference exploring the challenges and opportunities of open data, diplomats and high level officials expressed their support via a series of online videos. The Open Data conference explored ways in which open data can improve transparency for the business environment. The conference was followed by a two-day coding hackaton for students hosted by the Bucharest Academy of Economic Studies.
In the opening session of the Open Data Conference, Belinda Volans, Head of the Political Section declared:
Prime Minister, Ambassadors, organisers and guests,
The British Embassy is pleased to be able to join civil society representatives, the Government of Romania, and fellow Embassies here today, to celebrate International Open Data Day.
This is part of an international movement, and we are proud to be joining forces with people across the globe. Both Romania and the UK, as well as other countries represented here today, are part of the Open Government Partnership initiative. This means that we have agreed to make transparency a Government commitment. There are now 65 countries taking part in the Open Government Partnership, in which Governments and civil society work together to promote reform of the public sector and to improve accountability.
Transparency contributes to the effectiveness of the public sector because feedback from the public is an important factor in the decision-making process. And we're not just talking about supplying information on request, but about making information available proactively in the form of open data.
In the UK, our past efforts have shown that opening Government is not an easy task. It involves opening up Government decision-making to scrutiny and accountability; taking decision-makers out of their comfort zone; and, on occasion, breaking long-enduring working practices. But whilst this is not an easy task, we are confident that it can be done.
According to global rankings looking at public access to official data, the UK Government is currently the most open and transparent government in the world.
We have learnt that open data not only makes politicians and officials more accountable, but is helpful in building the trust of members of the public.
The British example has shown how important open data was for improving public services. For example, the transparency of outcome data in cardiac surgery has shown that mortality rates were dramatically reduced as a result.
It is also crucial for integrating decision-making across the country at a local level. The most recent example in the UK showed that sharing flood risk assessment data with programming experts helped local communities better protect themselves against floods.
Last but not least, we think that open data is crucial in driving prosperity and growth. And here there are so many good examples that we can share, from making the Companies House business information register freely available and free of charge, to the Open Data Institute assisting start-up companies in using open data for their products.
The government website data.gov.uk regularly publishes a tremendous amount of information, and so we are extremely grateful to have here with us today the person best-placed to explain about the UK's open data portal, Mr Antonio Acuna, the Head of data.gov.uk. I'm sure he will share with you today many examples of the use of open data.
The British Embassy in Bucharest will continue to support Romania's transparency and open data agenda. This is part of our wider bilateral effort to assist Romania in your important work to fight corruption and reform the public sector. From publishing data on government spending to information on contracts for major infrastructure projects, opening up data in Romania will bring a whole raft of benefits to the whole of society.
Thank you for listening, and I hope you enjoy the conference!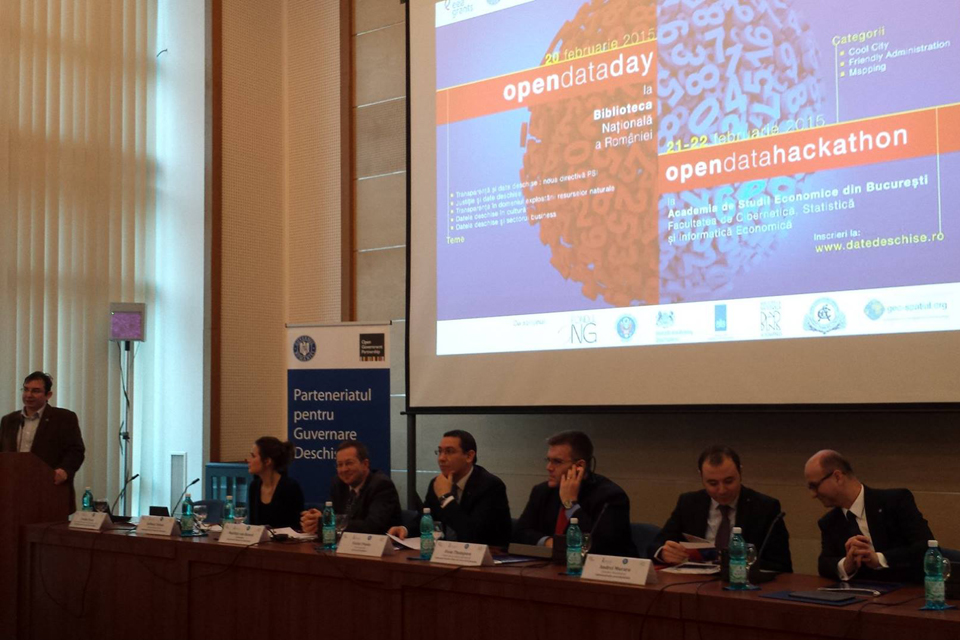 Additional information:
Published 23 February 2015