International gangs forum
The Home Secretary held an international forum yesterday to discuss gangs and gangs violence.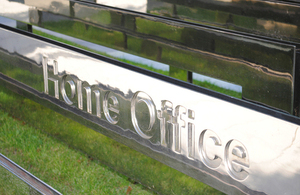 Yesterday's event formed part of the cross-government work being led by the Home Secretary on tackling gangs and gang violence.
The Home Secretary has been talking to police forces up and down the country to hear about their experiences and successes in tackling gangs as well as to local agencies, charities, youth organisations and others involved in front line work to tackle youth violence.
The forum provided an international perspective. Held at the Home Office, the event included police representatives and academics with expertise in gangs from around the UK and a range of countries including the USA, Jamaica, France, Spain, Sweden and Austria.
Extremely constructive
Home Secretary Theresa May said: 'This has been an extremely constructive and positive event and I would like to thank all those who attended, representing police forces and organisations from around the world and across the UK.
 
'There was a real willingness to share practical experiences, problems and successes in dealing with gangs.  While the issues involved are complex and can vary from place to place, we all recognised the need to engage early in the lives of young people and for a co-ordinated approach across all local agencies.  This is not a problem that can be solved by the police and enforcement alone. 
 
'These discussions will form a valuable contribution to our wider work cross-government work on gangs and serious youth violence.  But this event was also about more than one day and I am particularly gratified by the shared commitment to develop more effective working and the continuing exchange of ideas and expertise in the long term.' 
Published 13 October 2011