News story
International action announced on 'legal highs'
The Home Office has unveiled a UK-led international agreement to tackle the threat of new psychoactive substances.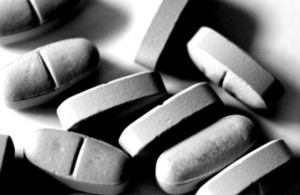 The Home Office today unveiled a UK-led international agreement to tackle the threat of 'legal highs'.
The G8 Statement of Intent on New Psychoactive Substances (NPS), published on Tuesday (25 June), commits signatories to a range of measures to address this global challenge, including Canada, the United States, France, Germany, Italy, Japan, New Zealand, Poland, Russia and Sweden.
Sharing intelligence
It includes an agreement to share intelligence on the emergence of NPS, the impact they have on public health and their supply routes.
Crime Prevention Minister Jeremy Browne said:
The Government is taking a leading role globally in tackling so-called 'legal highs'.

They cannot be assumed to be safe and often contain a mixture of substances including controlled drugs.
The Government has already led the introduction of UN resolutions to encourage international cooperation on NPS monitoring, research, analysis and forensic capabilities.
Protecting the public
It has also introduced temporary class drug orders in the UK, which provide a swift legislative response by protecting the public while giving time for independent experts to prepare advice and enabling law enforcement agencies to target traffickers.
Jeremy Browne added:
Our Forensic Early Warning System and the Advisory Council on the Misuse of Drugs continue to closely monitor the prevalence and availability of 'legal highs' in the UK. We remain vigilant to the threat.
Published 25 June 2013