News story
Intellectual Property Minister hosts reception at Aldgate Tower
On the 16 September 2015, Baroness Neville-Rolfe hosted a small reception at Aldgate.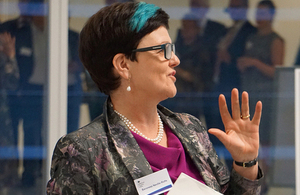 Aldgate Tower has been secured as the site for the Unified Patent Court (UPC) in London as, announced last month.
An invited audience of key stakeholders had the chance to see inside the building that will become the UPC in London.
This reception gave the Minister an opportunity to thank some of the people who have been extremely generous with their time, helping and advising the Intellectual Property Office (IPO), during the process of selecting the facility for the court in London, as well as for their wider support to the IPO on UPC issues.
Baroness Neville-Rolfe, UK Intellectual Property Minister, said:
We needed a location that was convenient, dignified and, given that patents are about innovation and novelty, preferably one that was modern. Aldgate Tower ticks all those boxes.
Those who came were able to see the building, as a blank canvas and review early draft designs for the space.
Securing this building has been a great step towards bringing the UPC into effect, ensuring the success of the Court and the UK's involvement. Aldgate Tower represents a good value location within Central London, with excellent transport links (domestically and internationally) and an efficient space, allowing a modern and functional fit-out. Building work is expected to begin later in the year, and the facility is due to be completed before Spring 2016.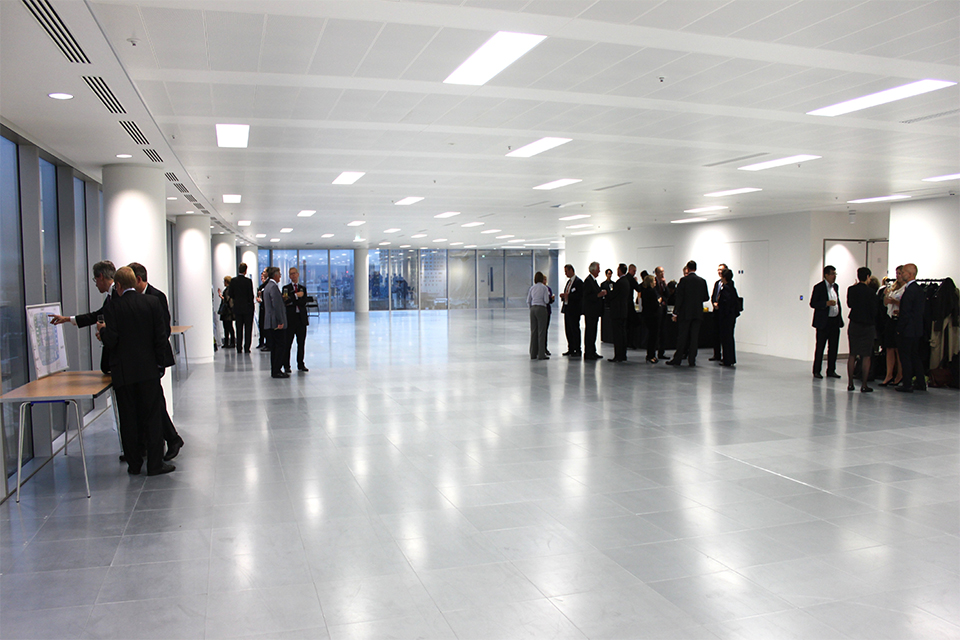 Unified Patent Court
Currently there is no such thing as a single European patent. Instead businesses must maintain a bundle of national rights each valid in one country which must be enforced separately in the relevant courts of each state. This can be very costly and burdensome. The new unitary patent will be a single patent providing uniform protection in up to 25 EU Member States, while the UPC will be a specialised court with jurisdiction to hear disputes on both European patents and the new unitary patent. The UPC and Unitary Patent provide a cost effective option for innovative businesses that want to protect and market their inventions across much of Europe.
Published 18 September 2015