News story
Inspectors praise Morton Hall immigration removal centre
Independent report describes Morton Hall immigration removal centre (IRC) as 'safe, calm and positive'.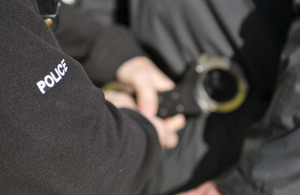 A report released today by HM Inspectorate of Prisons (HMIP) has praised the progress made by Morton Hall IRC since its opening in 2011.
The independent report, which was published following an inspection of the Lincolnshire centre in March, found a 'safe establishment' which 'supported the detainees it held'.
Immigration Minister Mark Harper said:
We have worked hard to ensure that immigration removal centres like Morton Hall are safe for both detainees and our staff and I am delighted that our progress in improving these facilities has been recognised in this report.

We would always rather that those here illegally leave voluntarily, if they do not we will enforce their return. Last year, we removed 14,435 individuals.
A 'safe, calm and positive' atmosphere.
The report also found that:
staff-detainee relationships were very good
there was effective care and support for those deemed at risk of self-harm or suicide
'rule 35' reports were of good quality and had been dealt with accordingly
Immigration removal centres
Morton Hall is one of 10 immigration removal centres used for detaining those with no legal right to be in the UK but have not left voluntarily. It has served as a women's prison for many years, but was re-assigned as an immigration removal centre in May 2011.
The centre has bed space for up to 392 adult males and at the time of the inspection held 362 detainees.
A copy of the report can be found on the HM Inspectorate of Prisons' website.
Published 17 July 2013