News story
Inspector of Marine Accidents (Nautical) - Southampton
The Marine Accident Investigation Branch has a vacancy for an Inspector of Marine Accidents (Nautical).
This news article was withdrawn on
Application closing date was 26 August 2016.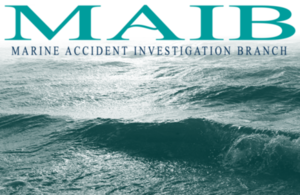 Your responsibilities will include:
Investigating marine accidents to determine the circumstances and causes
Preparing clear and accurate reports
Reviewing reports received from outside the Branch
Providing expert evidence to colleagues and occasionally at courts of enquiry
Liaising with the general public and with organisations outside the Branch
You must be prepared to travel throughout the UK (for which you will need a full UK driving licence) as well as overseas.
You must also be a British citizen as this is a reserved post.
For further information about this position and how to apply see Civil Service Jobs, DFT/444/16/DFTc Inspector of Marine Accidents (Nautical).
Closing date: 26th August 2016.
Published 19 July 2016