News story
Insolvency Service – relocation of web-based systems is starting
From Friday 18 July 2014 at 4pm to Monday 21 July 2014 at 10am the Individual Insolvency Register , DRO application , ISCIS Online and CHAMP IP will be unavailable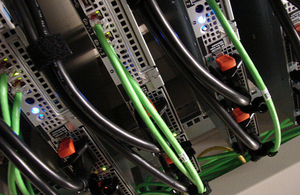 Further to our recent message, this is to confirm that the Individual Insolvency Register , DRO application , ISCIS Online and CHAMP IP system(s) will be taken offline from 16:00 today. We will then move these to our new data centre and IT services partner over the coming weekend and expect to have the systems available once more by 9am Monday 21 July 2014.
A futher announcement will be made when these systems are back online.
If you have any questions or comments please email Customer.Communication@insolvency.gsi.gov.uk.
Published 18 July 2014