News story
Insolvency Service relocation of web-based systems to a new data centre
From Friday 18 July 2014 at 16:00 to Monday 21 July 2014 at 10:00 the Individual Insolvency Register , DRO application , ISCIS Online and CHAMP IP will be unavailable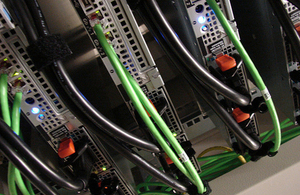 The Insolvency Service is in the process of relocating some of our web-based systems (Individual Insolvency Register , DRO application , ISCIS Online and CHAMP IP) to a new data centre and during this move these services will be unavailable.
The reason for this move is to enable the Insolvency Service to transfer key systems from several small, regional centres to one secure location. This is part of the overall government strategy to get best value for the tax payer by making use of shared services from specialist IT providers. In this case, the supplier is already providing fully managed IT services for all our internal systems.
The planned dates for the relocation of web-based systems is from Friday 18 July 2014 at 16:00 to Monday 21 July 2014 at 10:00. We will make a further announcement before this work starts and again when it has completed and the systems are available once more.
During this period, please do not attempt to use the systems as any data submitted may be lost. We will be replacing the front pages of all systems with a simple message once they have been taken offline on the 18 July 2014.
The Insolvency Service apologies for any inconvenience caused however we believe that this move will bring significant benefits to the services that we all use.
You have been sent this communication because we understand that you use one of the Insolvency Service's web-based systems.
If you have any questions or comments please email: Customer.Communication@insolvency.gsi.gov.uk.
Published 14 July 2014