World news story
"Innovation Reshaping Montenegro" Conference
Chevening forum on innovation brings together guests from three continents and highlighted the prestigious scholarship scheme in Montenegro.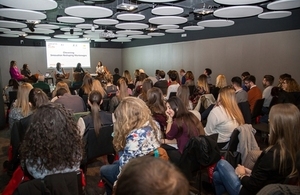 The first Chevening forum on innovation titled "Innovation Reshaping Montenegro" brought together guests from three continents and highlighted the scholarship recipients of the prestigious Chevening programme, as well as a large number of young people from Montenegro to discuss new approaches in new spheres of their social life.
Participants had the opportunity to hear success stories of innovative projects done by Chevening scholars in the fields of education, social inclusion, foreign policy and medical research, which are being applied and bringing change in the public, private and academic sectors in the different countries of the world.
Chevening scholar Radika Batnagar, currently with UNESCO Mahatma Gandhi Institute of Education in India, spoke about the use of new technologies in education and the fight against violent extremism.
Chevening scholars from Colombia, Alina Cárdenas Rey and Beatriz Mejía Asserias, explained how important it is for personal experiences to be a focus of innovation in the fields of social inclusion and corporate social responsibility, as well as in innovations in foreign policy.
Special attention of Forum visitors was attracted by Ms Zinaida Dedeić, working on biomedical research in one of the prestigious universities of Oxford, as well as Ms Tamara Srzentić, who brought her experience in access to public administration and open government from California.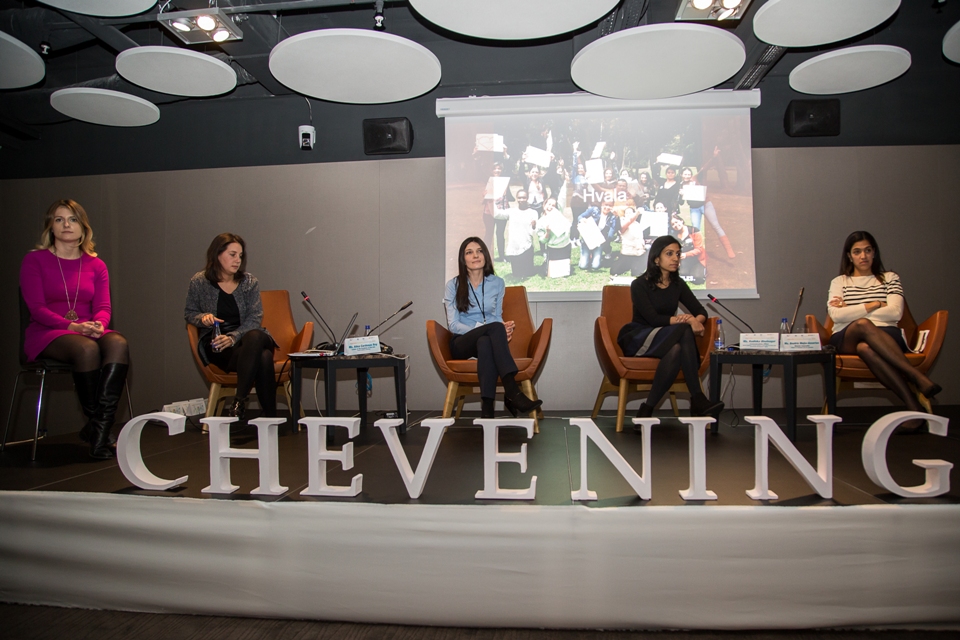 At the opening of the forum, the British Ambassador to Montenegro, Ian Whitting invited young innovators to get involved:
The time is right. This country is ready. It is waiting for you to come up with new ideas and put them into practice.
And added:
But of course, your job is not only to implement your ideas, it is also to inspire others around you, to motivate others to use their own talents and do their best. This is only a small part of what it truly means to lead. But to lead is to inspire. And that's what Chevening scholars are all about.
Full speech can be read here.
The Secretary of the Ministry of Education, Mr Slobodan Filipovic expressed his Ministry's satisfaction due to the increasing number of Montenegrin students receiving this prestigious scholarship to study in the UK.
This is the first time this type of Forum is first organised in Montenegrin capital and it is aimed at encouraging the development of innovative projects, ideas and research in all fields of society, through the presentation of successful examples of Montenegro and the world using Chevening as a tool.
Event was organised by the UK Alumni Association in Montenegro (MAUK). MAUK is a non-governmental organisation whose members are Montenegrin professionals who have completed their studies in the UK.
The chief purpose of this project was to encourage innovation in Montenegro by making visible, under the Chevening name and in cooperation with the global Chevening network, the outstanding innovative projects, ideas, and research in different areas of Montenegrin social, cultural, and intellectual life.
The purpose of this project is threefold:
to present innovative recent projects/ideas/research which have reshaped Montenegro in the fields of public policies, science, entrepreneurship, and culture;
to inspire people of all age and social groups of Montenegrin society to creation and innovation (particularly young adults); and
to influence decision-makers to support and foster creative and innovative ideas and projects.
Published 16 November 2016