Innovation on show from the Centre for Defence Enterprise
Cutting-edge defence science and technology is being showcased by the Ministry of Defence's Centre for Defence Enterprise (CDE).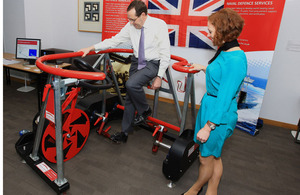 Revolutionary gadgets and gizmos, developed by small and medium-sized enterprises (SMEs) and funded by CDE grants, are on display this week at the Department for Business, Innovation and Skills in London.
The innovations include:
• an 'ex-fix' bike which is being used by injured troops at Headley Court - Frazer-Nash developed the customisable bike to support patients' changing needs throughout the rehabilitation process
• an imagery-based system to locate hostile forces from the air - 2d3 Sensing has had four CDE contracts totalling £240,000 and has been combining conventional GPS with a new vision-based tracking system
• e-textiles which allow electrical power and data to pass through material - Surrey-based Intelligent Textiles Limited, which is developing the 'electrical' fabric holds the Guinness World Record for the 'most advanced soldier system uniform'.
The role of CDE, part of the Defence Science and Technology Laboratory, is set to grow as outlined in the recent Government White Paper - National Security Through Technology.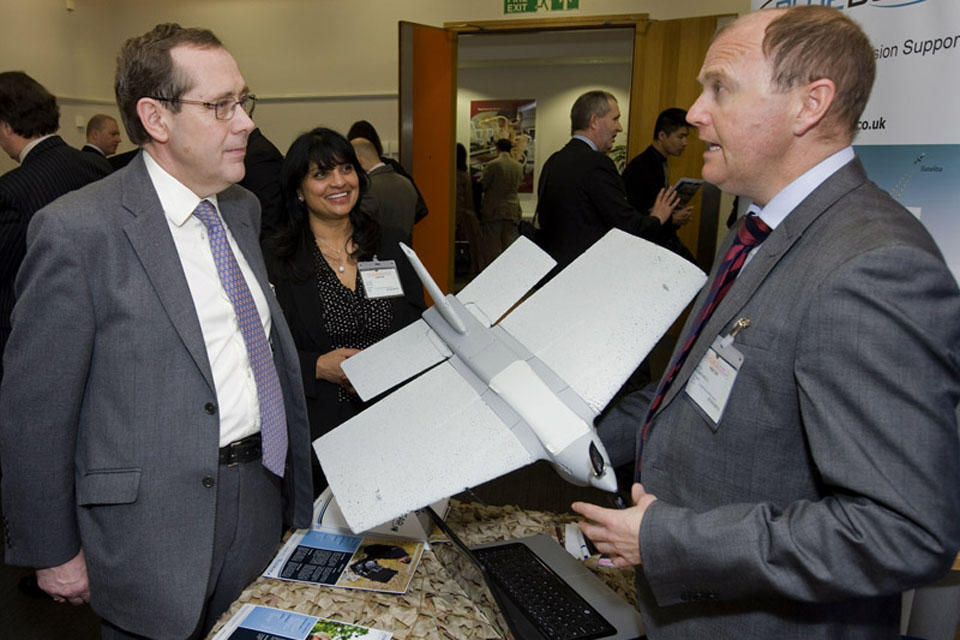 This includes its novel 'marketplace' scheme to provide dedicated support to mentor and promote the best projects from SMEs to help them grow and work with the main defence suppliers, MOD and other government departments. The first 'marketplace' will be held on 1 November.
Minister for Defence Equipment, Support and Technology, Peter Luff, said:
It is essential that small and medium-sized enterprises have their own platform within the defence industry. Championing these firms requires us actively to encourage and drive greater pull-through of innovative ideas into applications and contracts.
The Centre for Defence Enterprise will mentor smaller companies, guiding and helping them to maximise opportunities for exploitation on the international stage. The Centre for Defence Enterprise will be a promoter - giving these firms the opportunity to present their innovations to leading defence and other suppliers and users.
Mr Luff also announced an additional £2m of funding for SMEs working on defence research. The funding, from the Department for Business, Innovation and Skills' Small Business Research Initiative, will help further support SMEs to develop their ideas.
Head of CDE, Jonathan Byrne, said:
At CDE we reach out to the widest range of possible innovators, provide funding to prove the value of innovative concepts, and now, through our planned 'marketplace' events, champion the most successful outputs across both MOD and the established defence industry.
The Centre for Defence Enterprise was established in 2008 to overcome traditional barriers to innovation within the defence sector and encourage the rapid delivery of cutting-edge research and development in support of front line operations. Since then it has provided funding of more than £23.5m - 43 per cent of which has gone to SMEs.
The Centre for Defence Enterprise has now placed its 500th contract, with ITSUS, a small Welsh company which will receive £104,000 of funding to look at ways of improving existing IT network systems for military operations. Bandwidth is a scarce and valuable commodity on the front line.
The aim of this project is to provide an enhanced tactical advantage, improved incident response and significantly cheaper operating costs.
Published 28 March 2012