News story
Injured troops embark on the road to glory in Rio
Wounded soldiers have tried out for a place in the Rio 2016 Team GB Paralympics squad as part of the 'Front Line to Start Line' programme.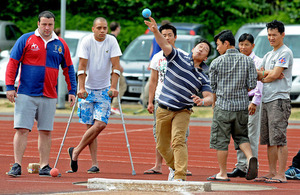 Around 40 wounded soldiers took part in the 2-day talent event at Tidworth Oval in Wiltshire last Friday and Saturday where they were coached by members of the British Paralympic Association and fellow wounded soldiers already competing in the international sporting arena.


Paralympian Lance Corporal Derek Derenalagi of 2nd Battalion The Mercian Regiment said:
Sport is one of the best rehabilitation practices there is – both mentally and physically.
The world number 6 in the discus, who came 11th at the London 2012 Paralympics, had never considered athletics before he lost both legs above the knee in 2007 when an anti-tank mine exploded in Afghanistan.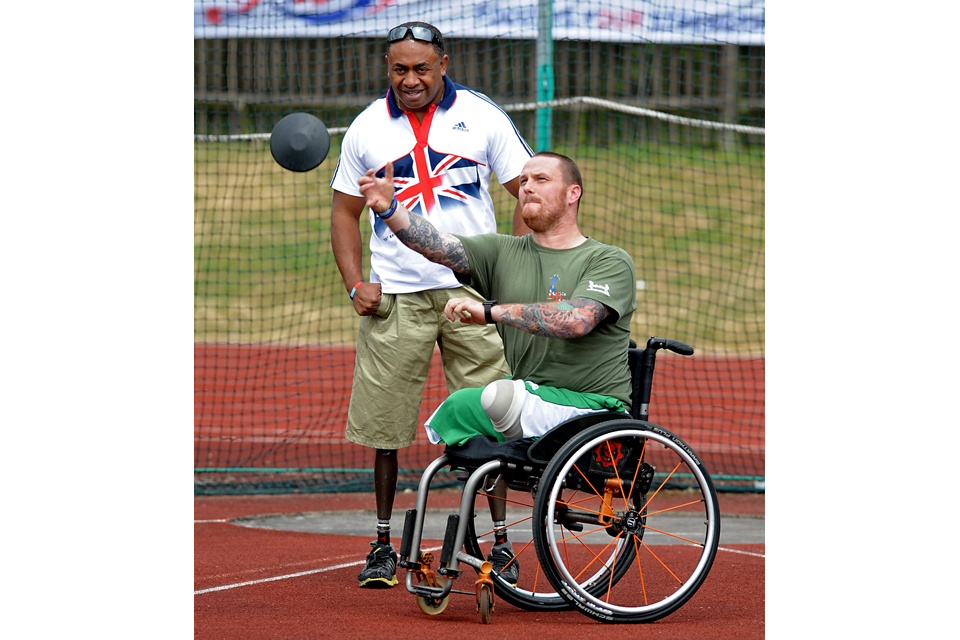 During his own rehabilitation at Headley Court, Lance Corporal Derenalagi watched the 2008 Beijing Olympic Games on TV and could barely take his eyes off the screen:
Seeing guys with one leg, or no legs, or using a wheelchair at the Paralympics made me realise that I could do that. So I changed my routine around being able to watch the Games and then took every opportunity to train before I went to my first talent event – and I just kept going.
Like so many injured Service personnel, Lance Corporal Derenalagi found that rehabilitation through sport was life-changing. He said:
There was nothing like this at the time; these types of events are really important in not only encouraging more wounded soldiers into the Paralympics but also hopefully giving them a massive boost so they can see that life doesn't end when you lose a limb. It shows that you can go on to wear a GB vest.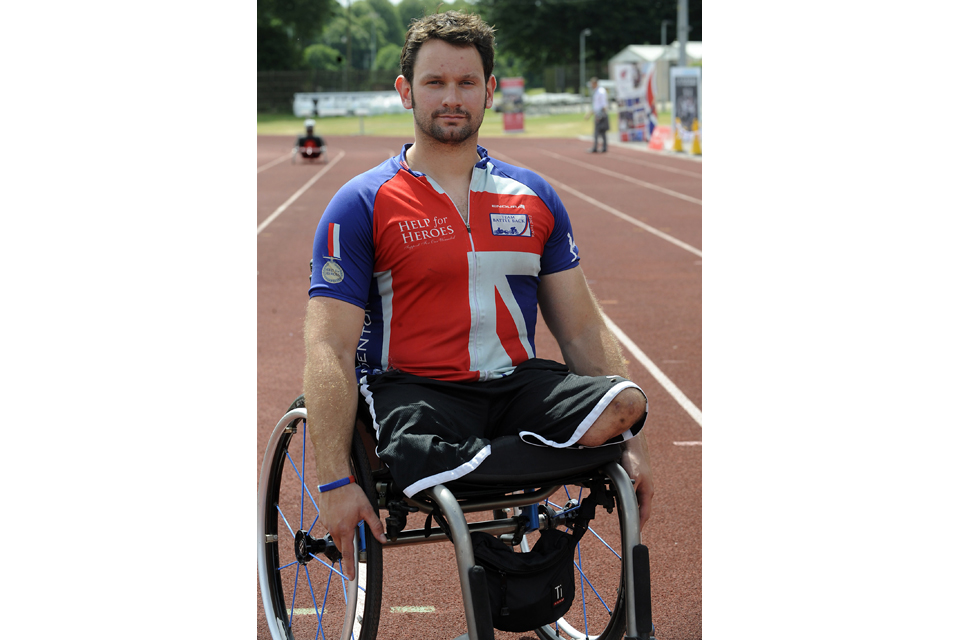 In total, 16 of the 22 Paralympic sports were represented at the talent camp, including the discus, shot put, javelin, track athletics and triathlon.

For Sapper Clive Smith of 33 Engineer Regiment, who lost both legs while serving in Helmand in 2010, the opportunity to try new sports was unmissable:
All soldiers are competitive and enjoy sport, so days like these allow us to try sports that we might not otherwise have tried. I'll give anything a try, and the advantages of the coaches being here is that they can see if you have talent in a sport that you might not otherwise have seen.
Front Line to Start Line was launched in August 2012 as a partnership between the British Paralympic Association and Help for Heroes. To date, 8 wounded servicemen and women have been spotted by the programme as budding talents for Rio 2016.
Published 29 July 2013