Injured Royal Marines in adventure therapy
Fourteen injured Royal Marines are in Gibraltar this week undertaking a variety of activities as part of their rehabilitation.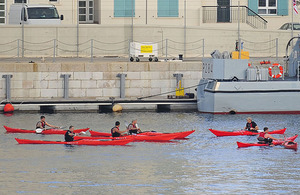 The Royal Marines are members of Termoli Troop, from 40 Commando in Taunton, which works specifically to help those recovering from injury.
Most of them are recovering from injuries received during deployments to Afghanistan - the injuries are not life-threatening but they may result in the individual having to leave the Marines and return to civilian life.
Corporal Alex Hill, who has a lower leg injury, said:
This week I've been rock-climbing, fishing, and doing some water sports. We're also going into Lower St Michael's Cave and climbing the Mediterranean Steps.
Many of the Marines have been to Gibraltar before but only for a quick visit when their ships called into the naval base.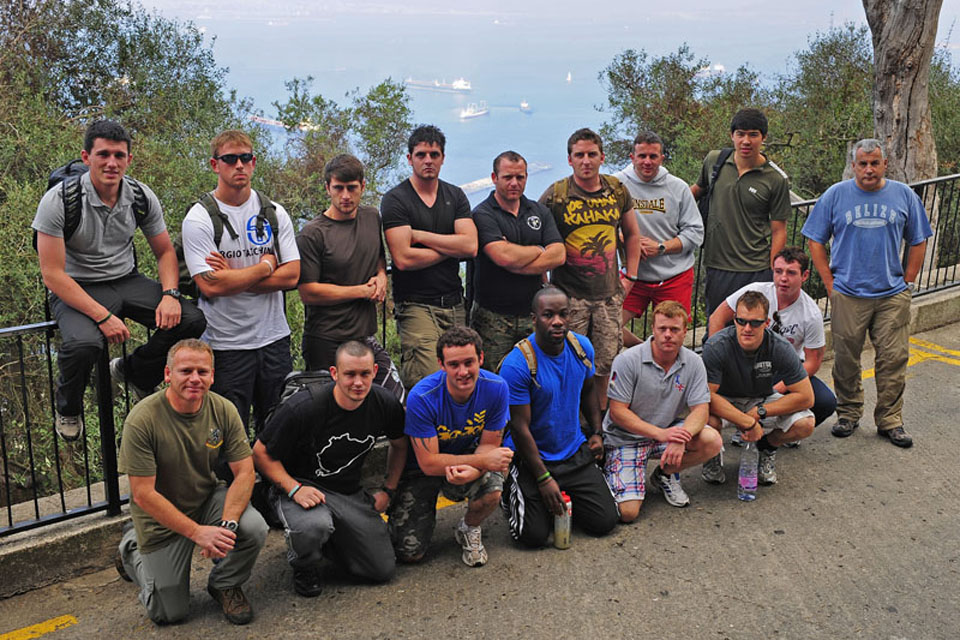 Colour Sergeant Geoff Power, a former Royal Marine now re-employed as the Troop's Training Sergeant, is responsible for the men's welfare, training and well-being:
No two injuries are exactly the same and no two Marines recover in exactly the same way," he explained.
Some of them come to us from the Defence Rehabilitation Centre at Headley Court, some come from the Queen Elizabeth Hospital in Birmingham and some are referred by their GP.
But what we are finding is that, in this relaxed atmosphere away from the unit, some of the guys open up and are more willing to talk about their condition.
Marine Jamie Jowett, who is recovering from a back injury sustained last year in Afghanistan, said:
For me, the best activity was the sailing but it's all been really good.
Colour Sergeant Power added:
We call this adventure therapy. We really appreciate the help we've had from HQ BF [British Forces] and from their local contacts. This has been a very successful week and we think it has lots of potential for similar visits in the future.
Published 6 October 2011