Injured Royal Marines complete charity canoe challenge
Two Royal Marines who were injured in Afghanistan have paddled 125 miles (200km) in 28 hours for charity.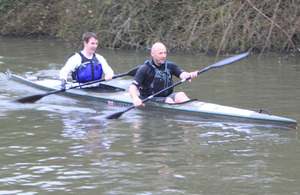 Captain Jon White and Colour Sergeant Lee John Waters from 40 Commando Royal Marines were both badly injured in separate incidents in Afghanistan during Operation HERRICK 12 in the summer of 2010.
Captain White, aged 28, from Honiton in Devon, is a triple amputee following injuries sustained in an improvised explosive device blast in Sangin. The explosion resulted in the loss of both his legs and his right arm at the elbow.
Colour Sergeant Waters, 37, from Portsmouth, was Captain White's troop sergeant in Afghanistan. He was shot three times while on tour; in the face, in his left hand, and in his left foot.
The two Royal Marines overcame their injuries during the Easter weekend to take part in the Devizes to Westminster International Canoe Race.
In order to complete the challenge, they rowed the course non-stop, continuing through the night as they encountered 77 portages - locks and weirs - along the route.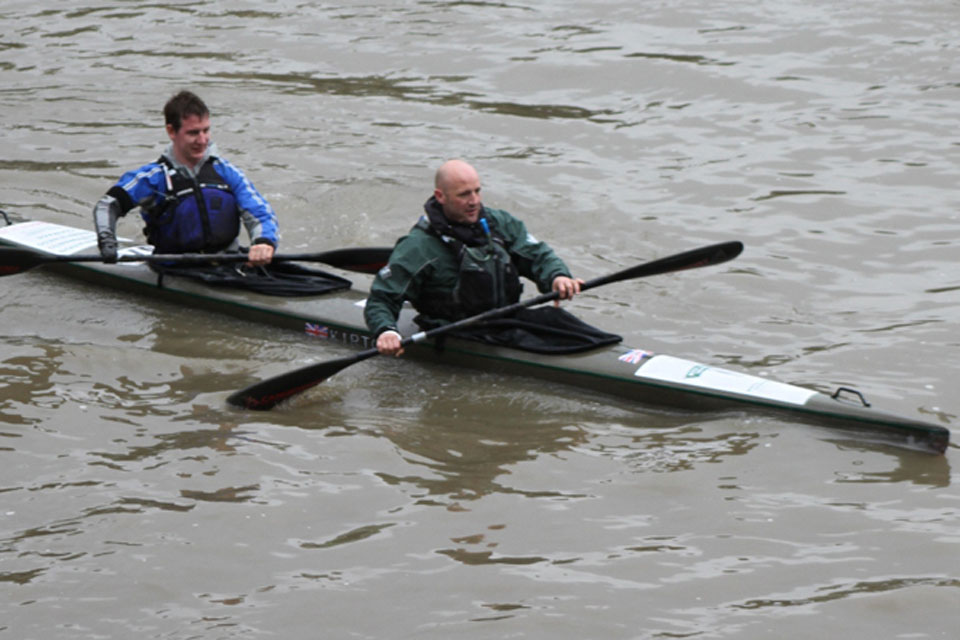 They arrived in Westminster on Sunday morning, 8 April, and, in the process, raised money for two Armed Forces charities, SSAFA (Soldiers, Sailors, Airmen and Families Association) Forces Help, and the Royal Marines Association.
Captain White said:
The muscle fatigue in my shoulders was beyond belief; it was very tough. We powered through and managed to finish it in good time, which was phenomenal. So far we have raised £6,000 for the charities and the donations are still coming in.
Our support teams along the route were incredible; we couldn't have done it without them, so a big thank you to them and our donors.
Captain White is the most severely injured serviceman to ever take part in the race, which is now in its 64th year and one of the toughest endurance events open to amateurs.
Published 13 April 2012