Injured Royal Marine carries Olympic Flame through Peterborough
A Royal Marine who lost his leg in an explosion in Afghanistan has taken a break from rehearsing his West End play to run through his hometown carrying an Olympic Torch.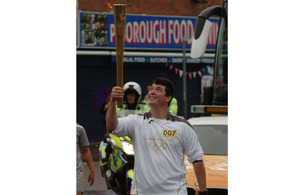 Lance Corporal Cassidy Little, who is currently performing in 'The Two Worlds of Charlie F', a play in which injured Service personnel tell their stories on stage, carried the Flame through Peterborough to cheering crowds on Wednesday, 4 July:
I was absolutely honoured to have been chosen to carry the torch," said the Canadian-born Royal Marine.
It was such a huge opportunity for me. I felt absolutely privileged to be there. It all felt extremely patriotic.
I now use a prosthetic leg, so it was important for me to go the whole way unaided. It really was an amazing experience.
LCpl Little lost his right leg below the knee, and suffered multiple fractures to the left. He also broke his pelvis and had a retina partially detached when he was blown up by an improvised explosive device (IED) in Afghanistan last year. However, following extensive rehabilitation at the world-renowned Headley Court in Surrey, LCpl Little can now walk with a prosthetic limb.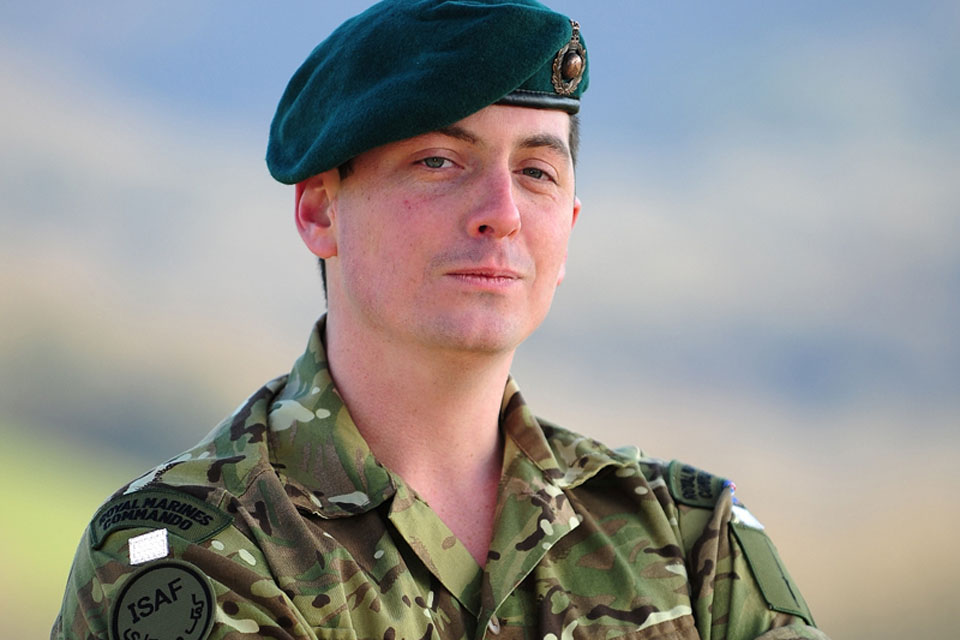 Despite his appalling injuries, LCpl Little has started working for Bravo 22 Company, a theatrical project funded by the Royal British Legion where injured personnel act out their stories on stage. The production has received rave reviews.
'The Two Worlds of Charlie F' is currently touring theatres across the country, and will eventually return to the famous Theatre Royal Haymarket:
It is not in my nature to sit back, feel sorry for myself and do nothing," he said.
Of course it is hard to come to terms with such enormous changes, but I have lived when others were not so lucky, and the biggest waste would be if I simply gave in to the hurdles and allowed my difficulties to overwhelm me.
Although Bravo 22 Company is seen as a work placement project, many of the men and women consider the project to be very therapeutic.
LCpl Little grew up in St John's in Newfoundland and joined the Royal Marines in 2005, completing his first deployment in Afghanistan shortly after.
He retrained as a commando medic and, on his second tour of the troubled country in 2011, LCpl Little raced forward to help a stricken colleague who needed urgent assistance.
Yet, as he moved towards his patient, LCpl Little and several of his fellow Royal Marines were blown off their feet by a deadly IED, resulting in multiple casualties and two deaths.
Since then, LCpl Little has undergone extensive rehabilitation and joined Hasler Company - the Royal Marines unit for injured personnel.
Not one to be down for long, once life on stage ends, LCpl Little plans to use his medic training and go to university to study to be a doctor:
I became a medic to help others in some of the worst circumstances imaginable. To be able to use this front line commando training and build on it to become a doctor is an amazing opportunity for me - I take part of my old life with me to this new chapter.
Published 6 July 2012