Indian and British soldiers play cricket on Salisbury Plain
British and Indian soldiers currently training together on Salisbury Plain have taken to the cricket field in emulation of their countries' national sides who are currently competing in a Test Series.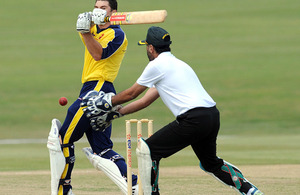 While, at the international level, India is 3-0 down in the series, with the last match taking place at the Oval in London this week, the Indian Army's 3rd Battalion The Bihar Regiment were hoping to pull one back when they took on 19 Light Brigade. However, the Indian soldiers were beaten by the Brits by four runs.
In blazing sunshine, with the magnificent backdrop of the Royal Artillery Mess in Larkhill behind them, the Indian team looked confident and in control as they started the bowling at the beginning of the Twenty20 match.
Each wicket taken was greeted with a huge roar of approval from the watching Indian soldiers but the team from 19 Light Brigade proved to be surprisingly adept at clocking up the runs and managed a respectable 142 for 8. This proved to be tantalisingly out of reach for the Indian team who ended their 20 overs with 138 runs for the same number of wickets.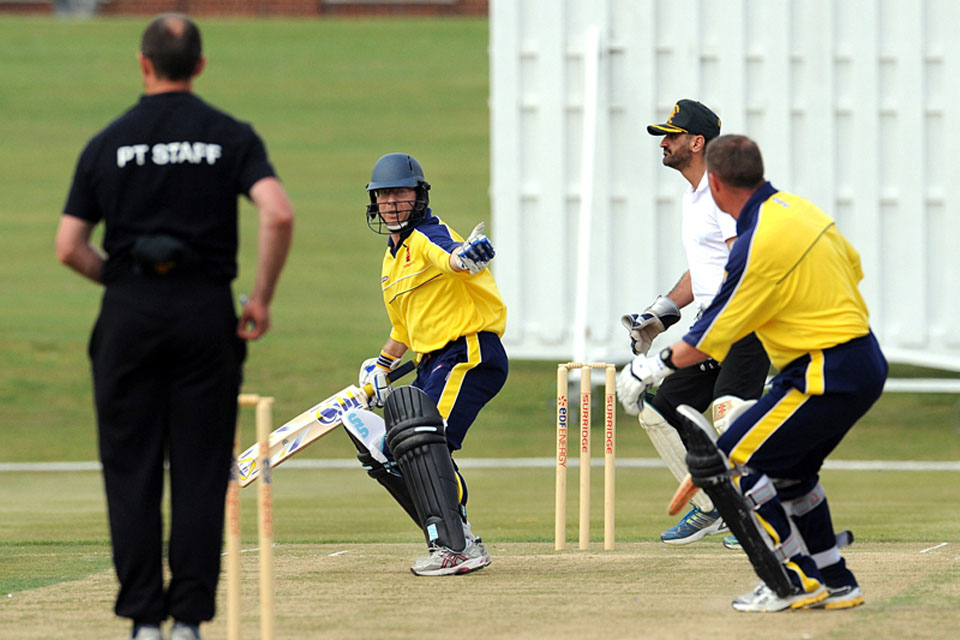 But it was a welcome break for the 120 soldiers who had travelled from India to take part in four weeks of field exercises with British soldiers on Salisbury Plain Training Area.
The captain of the team was their commanding officer, Colonel Gahan Deep Singh, who said:
This cricket game is fantastic - rubbing shoulders on the sports field is always a unique experience, and while we have seen each other in the field we have really enjoyed the opportunity to play a cricket match.
We were hoping to redeem some sort of prestige for India which has been lost a bit in the test matches, but the game has been played with great sportsmanship from both sides.
There was a lot of pressure and tension at the end when it was so close and sadly we just could not make the extra four runs needed, but it has been a very enjoyable day.
Brigadier Stuart Skeates, the Commander of 19 Light Brigade, said after the game:
It was a great game and could not have been closer. It was an excellent display of sportsmanship and partnership and I'm glad 3rd Battalion The Bihar Regiment managed to put forward such a good team at short notice. I hope this game will act as a platform for friendship in the future.
The soldiers from 3rd Battalion The Bihar Regiment are due to leave the UK shortly having completed Exercise Ajeya Warrior, a bilateral exercise to exchange ideas and tactics in the current operating environment.
Published 19 August 2011