News story
Independent review of Money Advice Service publishes call for evidence
The independent review into the Money Advice Service (MAS) has today published its call for evidence.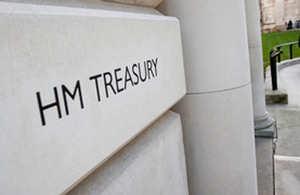 MAS is a body set up by government to provide consumers with financial education and advice. The government committed to review MAS before the end of this Parliament and asked Christine Farnish to lead this review, which was launched on 30 May 2014. The call for evidence:
sets out the context to the independent review of MAS, and confirms the review will be examining all aspects of MAS's work – from how it interprets its statutory objectives and where it focuses its work, to how it achieves the best outcomes from the services it funds
asks how demand for and supply of consumers' need for financial information, education and advice, including debt advice, has developed since MAS was first envisaged – and how it will continue to evolve
asks how well MAS is performing against its statutory objectives
seeks evidence on how well MAS works with bodies across the financial education and debt advice landscape to ensure consumers' needs are best met
asks whether the current £81.1 million budget for MAS remains appropriate and where it should be focused
Christine Farnish said:
There remains a clear need to improve consumer awareness and understanding of financial matters. I am pleased to be undertaking this review into how MAS can best fulfil its important remit and meet the challenges ahead. There are important questions to consider about how MAS best works with others to meet changing consumer needs for information, education and advice on financial matters. I look forward to exploring these questions in greater depth – and am keen to hear from a wide range of stakeholders with an interest in helping ensure consumers are more savvy about managing their money and getting a better deal from financial services markets.
I am particularly interested in hearing from other organisations active in the wider financial guidance, advice and education market and from the financial services industry.
The independent review will:
make an assessment of the need for consumer education and advice, including how this may evolve as, for example, individuals have greater freedom over their retirement options, and the role that MAS should play in the wider consumer education and advice landscape;

assess how effectively and efficiently MAS is meeting this need through its current approach and delivery models; and

recommend any changes to MAS's approach and delivery models that would enable it to better meet this need.
The call for evidence closes on 2 September 2014 and the review will report to the government by the end of the year.
Published 3 July 2014