Press release
Independent review into LIBOR published
Press notice by the Wheatley Review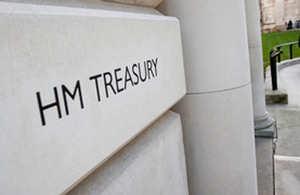 Today the Wheatley Review of LIBOR published its final report.
Recent revelations have demonstrated that the current system of LIBOR is broken and needs a complete overhaul. It is clear that wholesale reform is required to restore credibility in the benchmark.
The Wheatley Review sets out a clear a 10-point plan for reform, which includes:
new and robust regulation
a fundamental overhaul of the way LIBOR is run, including taking responsibility away from the BBA
a requirement for banks to back up their submissions with evidence of relevant transactions and
detailed technical changes to refine the way LIBOR is put together, to make it much harder to manipulate.
Mr. Wheatley said:
Trust in a vital part of the financial system has been badly damaged. Today's report sets out my plans for reforming what has become a broken system and to help restore the trust that has been lost. LIBOR needs to get back to doing what it is supposed to do, rather than what unscrupulous traders and individuals in banks wanted it to do.
I have concluded that LIBOR can be rehabilitated through a comprehensive and far-reaching programme of reform. Although the current system is broken, it is not beyond repair, and it is up to regulators and market participants to work together towards a lasting and sustainable solution.
Financial Secretary to the Treasury, Greg Clark, said:
Today's independent report is very clear – the self-regulation of LIBOR has failed. It's yet another example of the broken regulatory system that this Government is committed to fixing.
LIBOR is a hugely important international benchmark and this report makes a series of comprehensive and practical recommendations designed to restore its credibility. The Government will respond, in full, once Parliament returns.
Notes for editors
The final report 'The Wheatley Review in Libor' was published on September 28 September: The Wheatley Review of Libor: final report (PDF 1MB)

The discussion paper: The Wheatley Review into LIBOR: initial discussion paper (PDF 480KB)

The Government set up an independent review on the regulation of Libor in July and asked Mr Wheatley (CEO designate of the Financial Conduct Authority) to be chair. It will report to the Cabinet Committee on Banking Reform, chaired by the Chancellor with the Secretary of State for Business, Innovation and Skills as Vice-Chair, by the end of the summer.

Any necessary legislative changes will be considered for inclusion in the Financial Services Bill or the Banking Reform Bill.

Further information about the review, including its terms of reference, can be found in The Wheatley Review section of the website.
Published 28 September 2012