Independent review finds IPEC reforms have improved access to justice
Independent review finds Intellectual Property Enterprise Court reforms have improved access to justice for businesses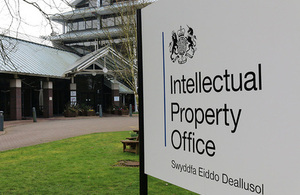 An independent report on the Intellectual Property Enterprise Court (IPEC), announced today by Intellectual Property Minister Baroness Neville-Rolfe, shows that reforms introduced in 2010 are having a positive effect on access to justice for small businesses.
Welcoming the report, Intellectual Property Minister Baroness Neville-Rolfe said:
The report shows that the reforms made to the old Patents County Court through the introduction of IPEC have been successful. Access to justice has greatly improved for all rights holders, but particularly for small and medium sized businesses and entrepreneurs.
The report, commissioned by the Intellectual Property Office, confirms that:
there has been a substantial increase in cases, with more IP rights holders able to defend their rights
small businesses and individuals' access to justice has been greatly improved, with nearly 850 cases heard since the start of the reforms in late 2010
there has been a significant increase in case filings by small business claimants following the introduction of the costs cap and the active case management process in October 2010
active case management clarifies and limits claims, greatly speeding up the process of litigation
cost caps and active case management reforms have helped litigants now understand their potential exposure before initiating a claim
overall, the reforms may have encouraged parties to enter into disputes with, and to seek redress from, potential IP infringers, where previously they would have not done so
Speaking about his recent experience of IPEC aerial photographer, Jonathan Webb said:
For a small-time creative like me, IPEC has proven to be very effective and has changed the IP scene dramatically. In 2011 I was at the point of almost giving up and had significantly reduced my expenditure on stock photography in the UK. Once the IPEC small claims track opened, all that changed. Not only can I make some infringers pay for my work, but much more importantly, many of those who previously infringed are now buying a licence for my work.
This has led to a big increase in normal sales, in addition to the extra infringement settlement income. This has saved my business from destruction and I am investing in photography once again.
The full report by Helmers, Christian, Yassine Lefouili and Luke McDonagh, Evaluation of the Reforms of the Intellectual Property Enterprise Court 2010-2013 (PDF, 833KB, 53 pages)(July 29, 2015) is available.
Notes to Editors
The Intellectual Property Enterprise Court (IPEC) is a specialist court established within the Chancery Division of the High Court. It was introduced in place of the Patents County Court, with the aim of helping provide affordable access to justice for rights holders to protect their IP.
The IPEC reforms included; * a fixed scale of recoverable costs capped at £50,000 (in order to provide certainty for SMEs considering litigation) * a cap on damages of £500,000 * a time limit of 1-2 days * proactive case management to reduce unnecessary action * the introduction of a Small Claims Track for uncomplicated copyright, trade mark and unregistered design cases with a value of £10,000 or less. This involves informal procedures that may not need legal representation
The
report is available.
For more information about IPEC, please visit the Intellectual Property Office website.
The Intellectual Property Office is within the Department for Business, Innovation and Skills (BIS) and is responsible for the national framework of intellectual property rights, comprising patents, designs, trade marks and copyright.
The IPO's role is to help manage an intellectual property system that: * encourages innovation and creativity * balances the needs of consumers and users * promotes strong and competitive markets and is the foundation of the knowledge-based economy
The IPO operates in a national and an international environment and its work is governed by national and international law, including various international treaties relating to intellectual property to which the United Kingdom is a party.
Published 29 July 2015