Independent crime statistics review launches
An independent look at the collection and publication of statistics will take place to improve public confidence.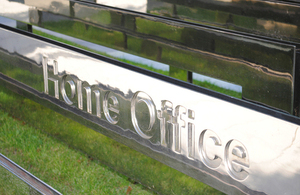 Theresa May also announced that the responsibility for the publication of crime statistics would move from the Home Office to an independent body.
 
The review - led by Jil Matheson - will look for cost effective ways to improve the coverage and coherence of crime statistics.
Crime statistics are made up of crimes recorded by the police and the British Crime Survey is based on interviews with the public about their experiences.
Partial picture
Theresa May said: 'Any reductions in crime are welcome, however levels are still too high and we know these statistics only offer a partial picture about the level of crime. 
 
'More needs to be done to bring crime down and we need to take bold action to restore public trust in crime statistics. 
 
'That is why I have asked the National Statistician to lead a review and why we are moving the publication of crime statistics out of the Home Office to an independent body. 
 
'Improving public trust and confidence in crime statistics is crucial if we are to improve transparency and empower local communities to hold authorities to account.'
Better information
The review aims to give the public a clearer picture of crime levels, including:
ensuring definitions of crimes and anti-social behaviour are aligned with the priorities and concerns of local communities
improving transparency and trust in the crime data which is collated and published
recommending how gaps in the statistics could be addressed
advising which independent body should publish crime statistics in future
The review will report back by the end of April 2011 with any changes implemented from April 2012.
Quarterly figures
Today, the following sets of crime statistics have been published.
Published 20 January 2011